What inspires you?

Pakistan
March 16, 2007 12:22am CST
Which type of objects or genres you like to photograph?
9 responses

• Philippines
16 Mar 07
Flowers. I am crazy about flowers. I love to take photos of them, and I'm especially interested in macro photography of flowers. Other things that inspire me to take photos are waterscapes...and old buildings like churches...structures that hold much history! :)

• Canada
16 Mar 07
I love macro photography also,bought a new camera recently Nikon D50,also DX lenses 18-55mm and 55-200mm very very nice lenses,and a fantastic camera.Needed it for speed,for shooting birds and fowl. My previous film cameras were Nikon also. Just got yesterday new close-up and macro filters. The macro filter is +10d.I already had close-up filters but had to buy the set to get the +10d. Can't wait to use it.I go out 3-4 times a week all year around,I love it that much.My 2 gig memory card holds 1200-1300 images the size I take 3008X2000 and my battery last for up to 4000 shots.So never a missed shot !! I print my photos also and have them hanging up all over the house.I never leave the house without my camera.

• Indonesia
16 Mar 07
I like human activities and emotions to be my observation. I can use it to tell story or to help audience to find values or insights of their living. I think photograph is a media to communicate both with others and ourselves. Making photographs of nature is also interesting to me to capture the beauty of God's creation. By those kind of objects I hope to have a collection of meaningful pictures.

• United States
16 Mar 07
Nature is my first love for photography, But i do wild animals and children as well. Generally im inspired by everything around me. I cant bear to leave my camera behind because of what i might miss. And my son, well he is just so cute and silly that taking great pictures of him is simple.

• India
16 Mar 07
we observe this world with our eyes. n when our eyesight says "wow" with a feeling from inside or when our eyesight says "oh!" from inside.. that feeling tells me that this is the frame i want to capture n share it with the world

• United States
17 Mar 07
Excellent as I was thinking this is what i do when I am out and about for various assignments looking at just stuff, but with a purpose to be captured on film. Some people do not see anything photogenic about the left side of an abandoned, nearly burnt down brick building, but it is all in the lighting, the shadows, what is not seen by my eye, that captivates the creative expressionist in me and I photograph it. Later I add a story texted and scripted brilliantly, photofiction journalism, or story-telling with video !

• Canada
18 Mar 07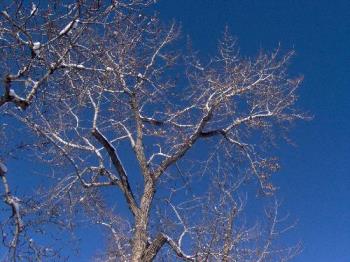 I love nature and landscapes. Those are the pictures I enjoy taking the most. Mother nature gives us some good opportunities. I am no pro and just take a small camera with me when I go for runs along the river.

• Malaysia
17 Apr 07
I like butterflies. There are so many mysteries surrounding these insects. Their colourful wings are a joy to me and my lenses!


• Australia
16 Mar 07
i love to photograph bikes.. also people and buildings

• India
16 Mar 07
Nature is my best object and theme for any photography sessions