Have you seen or draped the Elegant Traditional Indian Saree ..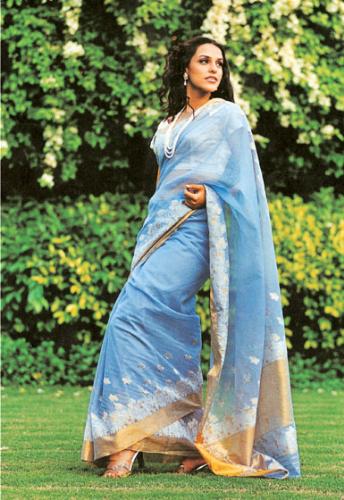 India
March 16, 2007 12:49am CST
I am Indian and Saree is something I love to wear .. have you guys seen someone wearing it .. its a 5 yards fine cloth and draped around very elegantly .. Infact my dad has a Saree business so I have all the fine genres of sarees you will find in India .. its a very tradional outfit in India .. I am attaching the picture for you to have a closer view .. Tell me how do you like it??
2 responses

• India
16 Mar 07
You should be guided by only 3 factors. 1. If your bum, or your back portion is prominent, then the saree should be just on the naval point and not below. This makes the lady look decent even while attractive 2. If there is more fat on the sides of your hips and not on the central belly portion, then the lower your saree is, the more sensuous you will look. But if the distribution of fat is in the central portion, you need not wear on the lower end of your naval portion 3. Never expose your naval portion in the winter season, because it will be detremental to your health.

• India
16 Mar 07
Thanks for those tips simran .. I wear a saree and yes these comments are significantly true incase of saree .. !

• Dallas, Texas
16 Mar 07
I love when woman where their traditional garments! You look wonderful!