who do you think will be with you whenever u are in need or in problem?

Bhutan
March 16, 2007 3:25am CST
FRiends, recently, one of my friend involved in a big problem. When she was in problems, no one help her including her In-laws, and even husband, her brothers and sisters also didnot come to help her in need. I was so sad to see the situation. At last i informed her parents about her problem, and they came and help her out of problem. Seeing all these i came to know that parnts are everything and they are always with their children when up and downs and this question arises in my brain " who do you think will be with you when you are in problems? your husband, parents, brothers In-lawa? I really wonder after i see all the situation, for me, i think my parents will be with me in need.
3 responses


•
16 Mar 07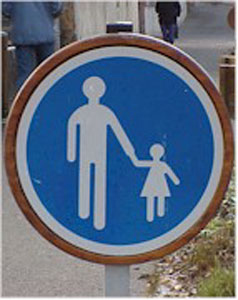 i agree with u...i dont trust any1 to help me out if i land maself in trouble other than ma parents!! i knw they ll scold me.....disown me evn for the reasons due to wich i got maself in trouble.....but i kw they do this...bcoz they care....that they are worried about me!!but they ll never turn their back on me...watever i do!!!:)

•
16 Mar 07
I think sometimes parents are also not with u in problems for what ever reason. The only thing which stays with you in all situation is your GOD and YOUR SELF . You can fight with all problems by GOD'S help and also you should be brave and aggressive from inside.