Bungee Jump from a moving plane.. How will it be?

India
5 responses

• Aruba
16 Mar 07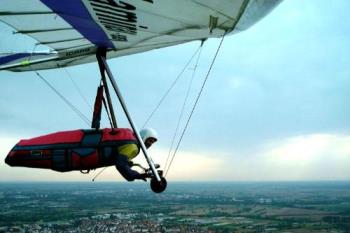 I'm willing to bungee jump wihout the bungee hihi. I would like to go extreme one day.I never done bungee jumping.But i can imagine how it will be,it will be crazy,i'll be screaming like a girl.I would to do all extreme sports like:rock or ice climbin or hang gliding.

• United States
16 Mar 07
Hehe wow bungee jumping mixed with skydiving is what that is exciting! I don't think that it is easy to bounce back onto the plane because up there when you go down the way you do bungee jumping, you will be going down so fast with so much force. If you actually do bounce back it will be so painful...but that is excitement times two. I've always wanted to do both but together... I'm not sure.

• United States
16 Mar 07
My brother did skydiving, I myself don't see any good reason to jump from a perfect good plane..Not if it was going to crash or something I wouldn't hesitate at all..I have seen alot of people bungee jump with some good and some bad outcomes me myself I will not be trying that anytime soon. good luck hope you get a chance to fulfill your dreams

• United States
16 Mar 07
I think I might like to sky dive, but I don't know about the whole bungee jumping thing. Especially from a flying plane. I would think it would hurt or you would get whip lash or get tangled up in the cord or something. lol.