The Arrival of Spring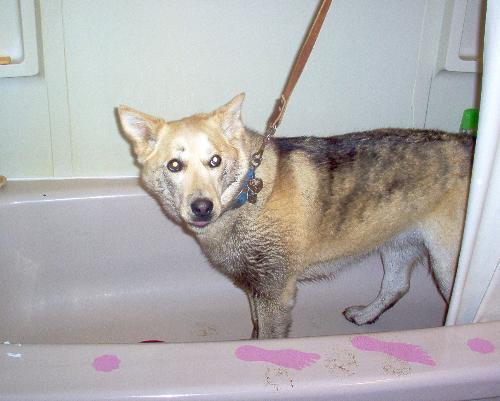 Canada
March 16, 2007 5:17pm CST
I have been reading about the arrival of spring in different parts of the US. I have read poems about the arrival of birds, and ducks, and flowers coming up and snow gone away .I have been saying that although the Calender says Spring should arrive on the 20 of March this year, it wouldn't likely arrive here for few more weeks. Spring on Grand Manan is usually cool and rainy well into May. Well, this week we had a warm spell and all the snow melted. My daughter bought our dog Misty into the house and I concluded that Spring had indeed arrived . She was full of mud. See the picture below .
3 responses

• United States
20 Mar 07
That is sure a cute picture of your daughters dog. They keep saying that spring is in the air but I dont feel it yet. We had snow day before yesterday. Seems to be warmer today. I did see a robin yesterday also

• United States
18 Mar 07
I usually go outside about 6 to 7 o'clock in the morning to get my newspaper and I've noticed the chirping and singing also. I also noticed a sure sign that spring is near. The Robins are everywhere. The sad part is that we had a bad snow and ice storm here in New Jersey yesterday and it is very cold tonight. I don't know if that will affect any eggs that were hatched or some of the birds that aren't use to the extremely cold weather. Lloyd

• Canada
17 Mar 07
we are still expecting snow in montreal, so spring is not very close to us right now. I am tired of this winter, I want to open the windows.