Post your cold dessert recipes here

Philippines
11 responses

• Malta
17 Mar 07
This one is called cafe gateux. It is very simple. All you need is a pack of plain biscuits and some whip cream. Beat the cream until is quite solid. Add some chocolate powder. Then just dip the biscuits in hot black coffee. Make a layer in a glass or plastic dish. Fill the dish with a layer of coffee dipped biscuits and a layer of cream.One layer on top of the other. Finish with the cream layer and then top off with some chocolate peices and hazelnut pieces. You must refrigerate for at least 12 hours but it's worth the wait

• Philippines
17 Mar 07
Looks like another delicious treat!

• Philippines
17 Mar 07

INGREDIENTS 3 egg yolks 1/4 cup white sugar 2 teaspoons vanilla extract 1 1/8 cups mascarpone cheese 24 ladyfingers 1 1/2 cups brewed coffee 1 tablespoon unsweetened cocoa powder DIRECTIONS In a medium bowl, beat yolks with sugar and vanilla until smooth and light yellow. Fold mascarpone into yolk mixture. Set aside. Dip ladyfingers briefly in coffee and arrange 12 of them in the bottom of an 8x8 inch dish. Spread half the mascarpone mixture over the ladyfingers. Repeat with remaining cookies and mascarpone. Cover and chill 1 hour. Sprinkle with cocoa just before serving.

• Philippines
17 Mar 07

The easiest dessert I know is the banna split sundae (hahaha!) - slice a banana in half then lay them on the bowl - add 2 to 3 scoops of ice cream of your choice - put some whipped cream, chocolate/ strawberry syrup, some marshmallows/ chocolate chips now you can eat! If you can't find whipped cream in a can I suggest you do this... - chill the all purpose cream for half an hour - pour into a huge bowl - use an egg beater to whisk it really fast until it looks like a foam

• Philippines
17 Mar 07
Yummy! Haven't eaten a banana split in years!

• United States
17 Mar 07
A great grown-up treat is a drunken watermelon. Get a big one and make two small holes in the top (you want to have the watermelon resting naturally some place out of the way). put a funnel in one of the holes and pour in vodka until the melon won't take any more. Let it sit for an hour or two, and repeat. Do this for a whole day, and you can serve it the next day. It's really very good, and kind of potent, but great for a summer party!

• United States
17 Mar 07
I forgot to mention -- I do mine in wedges. Use an electric knife to cut it, if you have one, and it will be very quick and easy.

• Philippines
17 Mar 07
This is unique! Might try it next time we host an adults only party!

• United States
3 Apr 07
you can enjoy a great coco cream over there for summer . . . you only need 1 cup coconut milk " gata " added with sugar til desired sweetness or you may use condensed milk mix into a casserole then cook just enough to dissolve knox gelatin then chill overnite or until firm. slice coco gelatin into cubes then add evaporated milk or fresh milk and young coconut meat then serve into a cup with ice cubes and topped with whipped cream and crunchy pinipig.

• Brazil
22 Mar 07
Avocado Dessert Original recipe yield 4 servings PREEP TIME 20min COOK TIME 20min READY IN 40min INGREDIENTS: 1 avocado, peeled and pitted 1/2 cup milk 1/4 cup white sugar 1/2 teaspoon vanilla extract Directions: 1.Mash avocado with an eletric mixer, or use a food processor.Blend in the milk, sugar and vanilla until smooth.Chill for about 20inutes before serving. http://allrecipes.com/recipe/avocado-dessert/details.aspx

• Philippines
23 Mar 07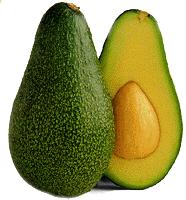 I've actually done this, but without the vanilla. This is DELICIOUS!

• United States
21 Mar 07
I usually make this at Thanksgiving as an alternative to cranberry sauce but it is good any time. Open a can of sliced pineapple and drain the juice. (I drink the juice while making the rest) Mix a box of jello (your choice of flavor that you think you would like with pineapple) and pour into can of drained pineapple. Refrigerate until set. When set, take out of refrigerator and open the other end of the can. Quickly run can under warm water to help loosen the jello from the can taking care not to get water in the can. Gently slide out of can onto plate and slice between pineapple slices.

• United States
17 Mar 07
PINK LEMONADE PIE 1 cup rolled oats 3 Tablespoons brown sugar 2/3 cup melted butter 1 (6oz.) concentrated pink lemonade, thawed 1 (14oz.) sweetened condensed milk 1 (9oz.) frozen dessert topping (Cool Whip) 1/2 cup walnuts, chopped Spread oats on baking sheet at 350 degrees F for 10 minutes. Toss with brown sugar, nuts and butter in a bowl. Press evenly on bottom of a 9 inch pie plate. Place in refrigerator and chill. Combine lemonade and sweetened condensed milk. Fold in topping. Pour into chilled oatmeal crust. Chill for at least 4 hours.

• Philippines
17 Mar 07
Sounds refreshing! Will try this out too!

• United States
18 Apr 07

P U D D I N G!!! Nothing so good as chocolate pudding! And I mean homemade! I like Jello Pudding, but my mother's recipe below will have you hooked! INGREDIENTS: 3 squares unsweetened chocolate (3 ounces) 3 cups milk 1/4 cup cornstarch 1/2 cup sugar 1/4 teaspoon salt 1 teaspoons vanilla extract PREPARATION: In a saucepan, cook 2 2/3 cups of the milk with chocolate, stirring until chocolate is melted and milk is scalded. Mix cornstarch, sugar and salt; stir in remaining 1/3 cup milk. Add to scalded milk and chocolate mixture and cook over low heat, stirring constantly, until thickened and smooth. Continue cooking for about 5 minutes to thoroughly cook cornstarch. Cool slightly; stir in vanilla and pour into serving dishes. Chocolate pudding recipe serves 6

• Philippines
13 Apr 07
Almond Leche Flan INGREDIENTS 1 cup white sugar 1/4 cup water 1 (12 fluid ounce) can evaporated milk 1 (5 ounce) can sweetened condensed milk 6 egg yolks 1 tablespoon almond extract DIRECTIONS Preheat oven to 350 degrees F (175 degrees C). In a heavy saucepan over medium heat, cook sugar with water, stirring, until melted and light brown. Pour into a flan pan or cake mold, tilting to coat the bottom of the pan. Set aside. In a bowl, gently whisk together evaporated milk, condensed milk, egg yolks and almond extract, being careful not to incorporate any air into the mixture. Pour into prepared pan, and tap on the counter to remove any bubbles. Line a roasting pan with a damp kitchen towel. Place baking dish on towel, inside roasting pan, and place roasting pan on oven rack. Fill roasting pan with water to reach halfway up the sides of the baking dish. Bake in preheated oven 45 to 50 minutes, until set. Let cool completely. To unmold, run a knife around the edges of the pan and invert the flan onto a rimmed serving platter. Refrigerate 8 hours or overnight before serving. The Best Ever Chocolate Mousse Recipe Ever INGREDIENTS 9 ounces bittersweet chocolate, chopped 3/4 cup miniature marshmallows 4 eggs, separated 1/2 pint heavy cream 1 dash peppermint extract DIRECTIONS In a microwave-safe bowl, microwave chocolate until melted. Stir occasionally until chocolate is smooth. Stir marshmallows into hot chocolate until melted. Set aside. Whip egg whites until stiff peaks form. Whip cream until soft peaks form. Stir egg yolks into slightly cooled chocolate mixture. Fold in egg whites and whipped cream. Stir in peppermint extract. Chill 2 to 3 hours before serving.

• Brazil
22 Mar 07
Blackberry Pie IV Original recipe yield: 1-9 inch pie Prep time 10min Cook time 30min ready in 40min Ingredients: 4cups blackberries 1/2 cup white sugar 3 tablespoon tapioca 2 tablespoon butter 1 recipe pastry for a 9 inch double crust pie Directions: 1. preheat oven to 350 degrees F (175 degrees C.) 2.in a large mixing bowl, combine blackberries, sugar and tapioca.Be careful not to damage the berries.Pour into pie crust. Cover with top crust, seal and crimp edges, then cut slits in the top for steam vents.top with pats of butter. 3.bake in the preheated oven for 30minutes, or until golden brown. Link for this recipe: www.allrecipes.com/recipe/blackberrie-pie-IV/details.aspx