Do you believe in LIFE AFTER LOVE?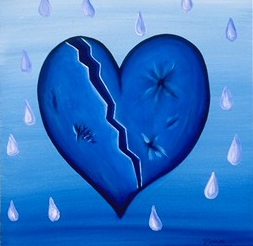 Philippines
March 17, 2007 12:50am CST
After the relationship, can anyone have/live a normal life again?
4 responses

• Philippines
19 Mar 07
you know, i'm now suffering from so much hurt. i still don't know if i'm going to recover from this pain. i don't know if i will be happy again. i'm deeply hurt. i feel like i'm dying because of this pain... (i know that i'm really weak..)

• Philippines
22 Mar 07
I wish you well. Everything's happenin' right now, as they always say, has it's own reason that sometimes we can't fully understand. Pray a lot, it would be a BIG help. And please, don't dwell on the pain. Hope this helps.

• Philippines
23 Mar 07
thanks alot. you made me feel a bit better...

• United States
23 Mar 07
Of course...if thats what they want...I do know ppl though who have hung onto their pain/hurt/anger etc for yrs and yrs and to be perfectly honest I really dont understand that..Why torcher yourself ya know, all you are doing is putting your life on hold which serves no purpose at all IMO....

• New York, New York
17 Mar 07
First of all welcome to mylot. Yes there is life after love. I know your feeling bad but "time heals all wounds" believe me, when time passes you will hurt less and things will get back to normal. Don't sit home and think about what is hurting you, go out with some friends and try to take your mind off it. You hang in there registration_form.