no of childs in a family is decreasing.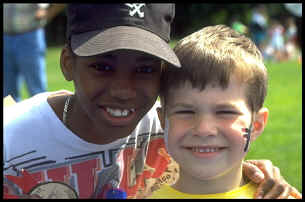 India
March 17, 2007 2:51am CST
now a days it is found that no of child in a family is usually one.but before every family would like to have more than one children.but why?what is the reason?
1 response

• Philippines
12 Apr 07
Yes, I agree with this. I have a lot of experience about this especially when we conducted a survey. The number of child/children in a family really decreased. There are a number of possible reasons for this. It is for practicality sake. I am actually an only child. My parents wanted to add more children but their salary and money could only suffice for my own needs. So, there's no way for them to have another child. Money is very hard to get nowadays. You have to strive as hard as you can to earn more. Money says it all. It controls our lives in some sense.