Did I Miss Something?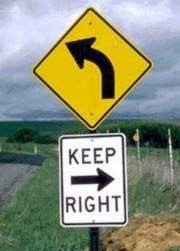 United States
March 17, 2007 4:44am CST
This has been happening a lot lately and I'm just wondering if missed the memo or something. But why are people posting discussions in categories that have NOTHING to do with the discussion at hand? I see these topics appear in the top topics or similar discussions and I click on them, read them, post my thoughts and tag the discussion only to receive an "add this interest message". It always takes me by surprise because pretty much every topic I would respond to I've already added as an interest. Now I've started paying attention to where people post things and this is rather confusing. I've noticed mylot concerns posted in ice cream categories, politics posted in online games, animal cruetly posted in chess, and so on. What's up with this? Did I miss something?
4 responses

• United States
17 Mar 07
I think that sometimes people are not paying attention or are unsure. I did however read a post not too long ago saying that they noticed they got more responses continually posting in Mylot category & relationships. So they were going to post all their topics in those categories. I think it just makes it more confusing to the people looking for discussions on that topic.

• United States
18 Mar 07
yes, i thought the same thing. I have various discussions that have either 0 or very few responses, but I always try to get the right category, even if it's the only post there.

•
17 Mar 07
I always try to post in the correct place, i have noticed though that the jokes category has been removed and people are posting jokes in other queer places lol xx

• Australia
17 Mar 07
I have noticed the same thing. Each category seems to contain discussions that should be elsewhere, but at least don't belong where they are. I thought it might be a glitch at myLot but it is more likely to be people posting in the wrong category.

•
17 Mar 07
I cant say that I have noticed this, Maybe people just arnt paying attention to which categorie they are posting in.