On the road again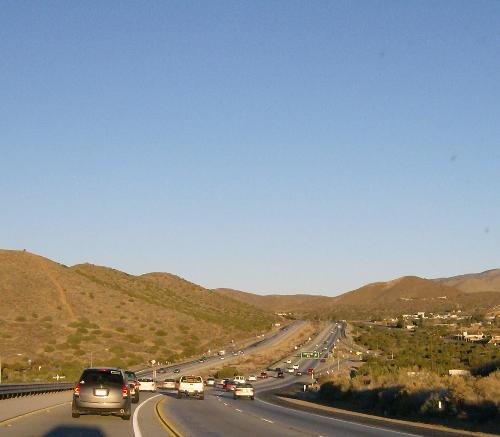 United States
March 17, 2007 9:57am CST
Just can't wait to get on the road again. I hate to drive, but I love to get into a car (with someone else driving) and hit the road. Doesn't always matter where we are going, just the conversation, music and scenery is great. I like to stop at the gas stations that sell souvenirs, I know its mostly junk and I never buy, but I love to stop and look. And of course we always stop at some greasy spoon for a meal. Some are really bad but we've found some really nice ones too. There is something special about just wandering, want to stop here? we stop, no? then we don't. What's down that road? who knows, let's go find out. No pressure to be anywhere at any particular time and lots of photo ops.
2 responses

• United States
17 Mar 07
I love to get in the car with my camera on a lazy Sunday afternoon and just drive and drink a cup of coffee and stop whenever the mood strikes me! There are so many things to do and see. The gas prices have stopped me in my tracks a bit and I don't drive around as much anymore, but it's still one of my favorite things to do!

• United States
18 Mar 07
So you have an exploring nature too. Have you found any special places you'd like to visit again?

• New York, New York
17 Mar 07
I love traveling by car. You have so much control what you do, where you go and when you want to stop and go. This is my preferred way to travel.