Deaths that shocked you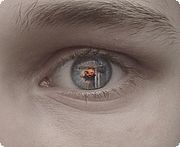 Brisbane, Australia
March 17, 2007 11:33am CST
Name the deaths over the years that have shocked you/ affected you the most.
3 responses

• Philippines
17 Mar 07
i m getting more affected when i see tremendous accidents, the worst accidents that could kill a life... i've seen a lot of accidents on the streets/ road and highway and seeing the actual scene is really shocking for me.. Then you'll see the blood of the victim flowing on the ground... Very awful...

• Brisbane, Australia
17 Mar 07
Same here! I lost my two cousin brothers in road accidents!:(

• Netherlands
17 Mar 07
A friend of my daughter was murdered. She was only 12.

• Canada
17 Mar 07
To me I would have to say that John Lennon was the most upsetting and the most shocking. I grew up with the music of the Beatles when they began. It was so sad that someone who promoted peace so much was taken from us so soon.. He was brilliant.