What has the world come to - The things people do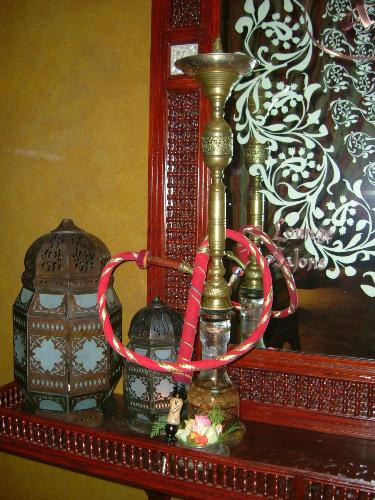 Singapore
March 17, 2007 1:58pm CST
"Seven women have died after inhaling a free perfume sample that was mailed to them. The product was poisonous. If you receive free samples in the mail such as lotions, perfumes, diapers etc. THROW THEM AWAY". This reminds me of a time, my sister was in a cab. Once she went inside a cab, there was a scent that made her woozy. She immediately opened the window and stuck her head out. At the corner of her eye, she noticed that the cabbie driver was not happy and was complaining on why she opened the window. Smell/things we inhale generally does have effect on people. But whether it is a positive effect or negative effect. And the power of those people in manipulating/using this scent. What has the world come to?
3 responses

• Canada
17 Mar 07
I know what you mean. I remember watching this news about someone who sent gift packages to just random people and it will blow up when opened. Some of these people were strangers and some were the bomber's rivals or something either in business or maybe schools. The rivals well without their presence he might have won competition or something but the strangers?? It's just weird! Plus yes I heard about this type of scent that your sister mentioned. It's strange that the taxi driver doesn't like her opening the window. She should report him so that they investigate the cab and the scent.

• Singapore
17 Mar 07
I did ask my sister, she was on the way to the airport at that time (if I'm not mistaken), thus once she is off the cab, she sped to catch the plane. Do you think last time there were people like this? Why is there such a drastic change in the world. Is it stress?

• United States
17 Mar 07
We have come to the brink of not trusting anyone. It is a sad and awful way to live. Eventually we will have to go back to growing our own food and herbs, because we can not be sure of what is in the food and herbs we purchase in the supermarkets. We will live with the fear of using any medications and therefore suffer because of this fear. I would never think of using a diaper or any other "sample" product that came to me in the mail. Thanks for the heads up on these products. lotion

• Singapore
17 Mar 07
Yes, its sad. As you said, the safest is if we grow our own food, herbs, etc (things within our control). I guess we still have to have a certain level of trust. Still need to trust the soil and fertiliser purchased. There is a limit on what we can do on our own. BUT, we can always be cautious :D A friend said : - Fish - mercury poisoning - Pork - swine flu - Bird - bird flu - Vegetable - Insecticides - Water - polluted (that's why we need water filters) - Air - polluted Sigh, but we still need to eat the above.

•
17 Mar 07
that's really bad, makes you think twice about sniffing perfum/cologne samples on Avon books! I hope they quickly trace who it was who sent them and I agree that it is really sick that someone would do something like that, it's cowardice. Hope you enjoy mylot, feel free to message me with any questions you have until you find your feet on the site