can i really find friends here?

Philippines
3 responses

• United States
7 Apr 07
well i just started.so ill be your friend if you want. we can become real friends later on.

• Philippines
18 Mar 07
i believed that you had just recently joined in mylot just like me. and i know how it feels to be new in town, but sometimes at the beginning youll have the urge to do well and answer a lot of discussions and tend to get frustrated in between this is normal though just have the spirirt to keep going. and you can meet a lot of people here in mylot and would eventually become your friend and have a closer relatiosnhip with the people around here. but i believe that here in mylot when money motivates you to stay here then time will come that youll get bored and get frustrated since you dont earn much here but if your motivation is to gain friends and do what you love then you would ultimately stay here and have fun here.

• Philippines
18 Mar 07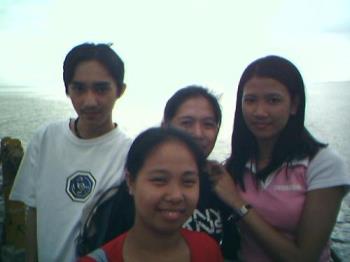 I can't directly answer your question. Yeah, I agree with you that you can definitely find a friend here. But a true friend, I guess it also depends on your qualifications of a true friend. Who knows you may find one?