well hows the movie apocalypto? anybody seen that ..?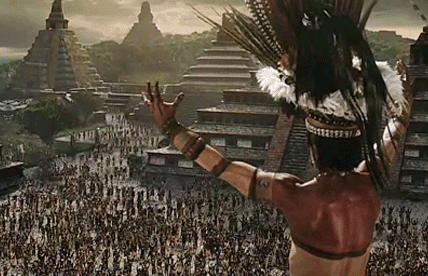 India
March 18, 2007 10:58am CST
HEllo Friends, I want to know more about the recent box office movie apocalypto. I have heard that its an off beat movie directed by Mel Gibson . It has got a 4 star ratiing but it contains some very tough scenes which are very difficult to view for normal soft hearted people like us . I saw the movie and i liked it, for a change the theme sounded too good wat are your views about this?
3 responses

• Malaysia
12 Apr 07
I watch this film with my wife at home...and as I expected from every Mel Gibson's movie...it was amazing...the story of a young man and his family...what I like about the movie is 1. the language, very unique one 2. the family love 3. the jokes 4. the way the main character fights back 5. last but not least, the scene of childbirth in the water ( she is one strong woman) All I can say that if someone out there haven't watch this movie, please do so...you won't regret it..

• Philippines
22 Mar 07
Hello advait!(",) I watched the movie three times because I like it very much. It's a great movie because it tells us of the history of the Mayan people. I like the why it was the directed. The movie feels like real to me...the people, the place, the language used--all perfect. I like the flow of the story, the suspense, excitement and the thrill. I really recommend this movie but, to those you are not tough enough better not watch it because you may not be able to take some gross scenes and you might end up vomiting. I think, the reason why I like the movie because of its freshness, a new theme and an original one. This is a new flavor. Nice to know that you also liked the movie.(",)

• United States
18 Mar 07
This was the best movie I have seen in years! It was emotionally gripping, visually captivating and at times heart wrenching. I was completely captivated the entire time I was watching it. I would recommend this movie to anyone. It really makes you think about what you would do to preserve your own life and the lives of those you love.