WHY DO SOME people Post Discussions that have no sense!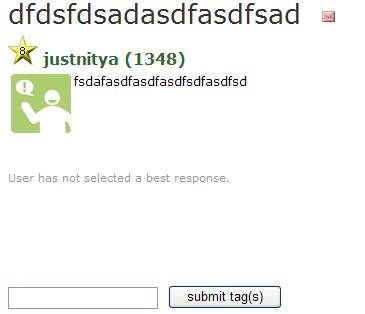 United States
March 18, 2007 1:22pm CST
WHy does a discussion have to be done like this.
2 responses

• India
18 Mar 07
hi friend, there are many cases of posting discussion that have no sense,for example some times a people can type fastly and they doesn"t seen that there is a speeling mistake which they type and tese wrong spelling can change the sense of disussion so that this this type of disussion is to be sense less to other person, another example of posting a discussion which have no sense is we know that in mylot.com we can always type discussion in english so there are many peaople which have not a good english so when they creating or posting a discussion they can not be fully describe that what they want to describe.dear friend in this type of person whic have not a very good english i m also come in it .so friend if i m doing some gramatically mistake and doing some no sense line so sorry for that. bye

•
20 Mar 07
Same reason as they climb mountains, Mec, because they are there lol.