Tatoos -- Do you have them or not? With them or against them?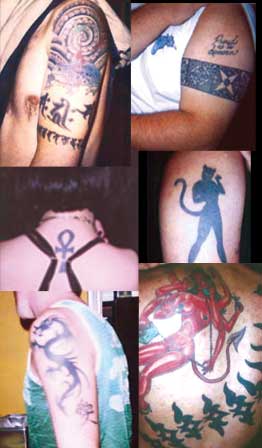 United States
March 18, 2007 6:44pm CST
How do you react when you see people with multiple tatoos on their bodies? For me I don't seem to mind them and even plan to have a couple on my arm or back. But I've seen others having them on their head, neck and other areas where the sun don't shine. What do you have to say about tatoos yourself?
2 responses

• Sweden
18 Mar 07
i don't care if people want tattoos on their bodies. it's theirs anyway. so, they have the right to decide on what to do with their skin. and i don't think negatively when i see people with tattooes. we just can't just judge them because they have them. but my boyfriend and i talked about it before since i told him that i don't want him to get one. i don't know. i just want my boyfriend to have an inked free body. i love him for who he is and i don't think he needs to have a tattoo because it's not reasonable anymore. i mean, for what? i am already inlove and impressed with him. so no need to put those art things on his skin.

• United States
24 Mar 07
You should I think they are hot and then on a hot guy makes it even hotter.I have 6 myself.I bet soon after you get the first one you'll get another thery are addictive....lol