Love and Marriage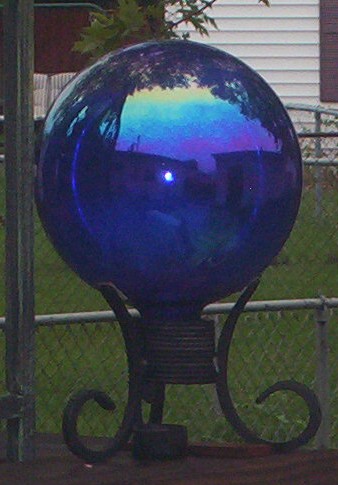 United States
March 19, 2007 7:26am CST
When you were growing up, did you think marriage would be like your parent's or a old TV show? I watched Happy Days, Leave it to Beaver, and Brady Bunch. They were always so happy. I never though my life would turn out more like Married with Children or the Simpson's. What do you think? Were you expecting life to be easy like a sitcom or hard?
10 responses

• Murfreesboro, Tennessee
25 Mar 07
My parents got divorced when I was very young, and I can't think of anyone in my family (other than my great-grandparents) that had a good marriage. My mother was married repeatedly to men who were abusive or unfaithful, and my father sadly can't get married to his life partner (who he is very happy with). I didn't think much of marriage. I almost got married to someone who wasn't actually right for me just to escape a bad home life, and now I'm very glad I didn't. It took four years for my current husband to talk me into marriage, and then we were engaged for a year before we tied the knot. What he finally had to say to me before I agreed was that "our marriage could be anything we wanted it to be" and wasn't affected by anyone else's marriage, or by the history of marriage itself. I'm far happier with my marriage than I ever expected to be, though we've had our share of problems.

• United States
25 Mar 07
You have a very fresh and great idea of marriage. Thank You so much for replying. Oh and your AV is growing on me. ;) You get a +.

• Philippines
23 Mar 07
In marriage life, i dont think all of us has a unique kind of life. Of course, i wanted that my marriage life will be like my parents because their still loving each other until now. I also wanted to have a simple life like them and to have a loving, respectful and family centered and God centered too. Unlike on a tv show, it's not real, i mean it's only scripted and that's totally different on real life.

• United States
23 Mar 07
True! Those scripts are awfully nice. Thanks for adding!

• Delhi, India
20 Mar 07
Connie, When I was young and unmarried I used to think that marriage will be a great fun, not like sitcom, (because sitcom are based on fiction). I used to think about only good and positive aspect of enjoying with my would be partner. I never thought that marriage, or my married life would not be bed of roses, I never thought that it would be bed of thorns. Never anticipated or imagined that how difficult it is to bring up your children since their infancy and keep on spending all your energies, when they grow older. Never thought, that getting married would be a huge responsibility on my shoulders and every day would be like a struggle, sorting out one problem or another.

• United States
20 Mar 07
True! Life is hard. I never thought it would be this hard. My parents always had it together. I think that is what they wanted us to think. Now I am learning that I have to take and do everything. I like your comment. Thank You!

• United States
23 Mar 07
We were raised in a different era dear. Yes, we were sheltered, and thought the prince would marry us and we would live happy forever with a house and a white picket fence. Well, it isn't like that, is it? Marriage takes a lot of work, just to be happy.

• United States
23 Mar 07
T never thought it would be like a sitcom..I hoped it would be like my parents' marriage. Though, their marriage is sorta like Roseanne and those sorta shows rather than Leave it to Beaver. They love each other still after 49 years..but they struggled and fought and raised 6 kids. I saw them and the marriages of their friends and my other family members..and I knew what marriage would be like pretty much. Which is why I haven't gotten married yet and I'm 40! I've lived with a few different guys but never would marry any of them because I know what marriage would be like..and until I find someone I KNOW I can spend the rest of my life with, I'll never get married. Cuz I dont ever want to be divorced, and I refuse to settle for anything less than what my parents have.

• United States
19 Mar 07
Until recently (like within the last couple years), I had a pretty immature view of marriage. It was my dream to get married ever since I was a little girl, and I thought it would be all perfect and my knight in shining armor would come rescue me and we'd live happily ever after. My marriage has been the best thing in my life, but I have grown to realize that it's not all rainbows and butterflies. It takes work, and you are going to have bad times as well as good times. You will have your arguments, but you will also have forgiveness, too. It takes work to make a marriage, but it's well worth it! A few years ago, I expected it to be easy, but sometimes it isn't. You just have to go through the hard times together.

• United States
19 Mar 07
I always envisioned a perfect marriage...with perfect children and that no one would ever fight or arugue or disagree and that we would live in a perfect house and never have money problems....oh my...how reality and time changes that concept. Incidently, I think if I had to compare my marriage to ANY show now, I would have to say that I have become ROSEANNE---Good topic Connie...gave ya a +

• Philippines
19 Mar 07
i'm not expecting life to be easy... there's always a hardship in life, no matter what you have to be strong, especially in marriage life there's always a problem to be solved especially financially. but life has to move on even how hard it is.

• Philippines
19 Mar 07
I think live is what we make it. We descide, choose and work for what we would like to achieve. Dream, set your mind and one day you would wake up living your dream. Just dream long enough.

•
19 Mar 07
Everything can happen in the life Got to be ready for it.