my son is turning 5 this week!=)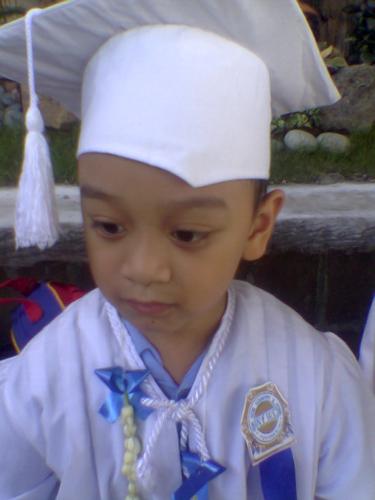 Philippines
March 19, 2007 9:31am CST
finally my son is 5, can you imagine how fast time goes by? he just graduated from nursery and then next year his in his kinder1.
2 responses

• Canada
20 Mar 07
I can't believe you have graduation pictures of nursey school! That's priceless. I have three sons and each time the next one was born he made his older brother(s) seem so big!

• United States
19 Mar 07
AWWW! No i can't believe how big my kids are. My daughter will be 11 soon and it seems like yesterday she was your son's age. My son is two and I just can't get over how much he has grown and developed. My youngest is only four months old and all i can do is cherish the moments because they get big fast!