God vs Man

United States
6 responses

• United States
19 Mar 07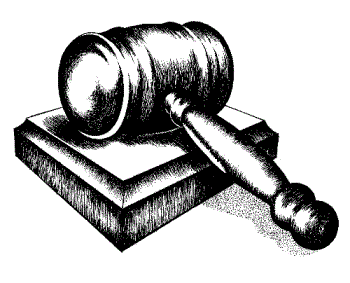 The way I understand Christianity, God's law will take precedence when there is a conflict. If you believe in God, then any conflicts are resolved in God's favor. My $0.02 at the moment.

• United States
19 Mar 07
We are to follow man's law, unless it does conflict with God's Law. What law are you having questions about?


• United States
19 Mar 07
That particular Commandment seems to vary depending on the translation you use. Some translations use "kill" while others use "murder". "Kill" can be interpreted in a very strict manner to be against all forms of life termination, while "murder" has a connotation of a more specific type of killing. My $0.02 at the moment.

• United States
19 Mar 07
This eventually will be an area that we will get cleared up upon entry into Heaven, but for now, lets look at some of the things found in the Bible. For instance, King David was blessed beyond measure in his life. He was victorious in battles, thus actively participating in the killing of other people, and God still blessed him, but did tell him that he would not be the one to build His temple, due to the amount of bloodshed on his hands. So we see that King David was blessed abundantely, but also did not get to do the desire of his heart, and build the temple of God. Like I said in the beginning of this post, we will not know for sure the answer to some of our questions until we meet God face to face. And come to think of it, even then, we may not care about those unanswered questions of this life and may be overjoyed with being in His presence.

• United States
19 Mar 07
That depends on what you are talking about. The bible says we are to follow the laws and respect authority. However, if they made a law that completely went against my Christian beliefs (such as worshipping idols, etc) I would choose to break the law. Can you give me an example of what you are referring to?


• United States
23 Mar 07
the correct translation says not thou shalt not kill but that "thou shalt not murder" there is a vast difference !

• United States
19 Mar 07
Gods law always has precedence we are as scripture says to LUKE 20 :He said to them, "Then give to Caesar what is Caesar's, and to God what is God's."

•
19 Mar 07
I think you should know what is the morally right thing to do and follow that, even if it is against the law of your country.

• United States
23 Mar 07
The bible says to obey the law of the land. A perfect example... It says though shalt not kill however it was ok to go kill people to spread the Christian word. Something I never understood. Why would a religion that claims to be about peace and forgiving have to threaten to kill to get people to believe?