Do you wear two-piece or 1-piece swimsuit?

Philippines
March 19, 2007 12:48pm CST
Summer is already fast approaching. Hence, it's time for summer beaches and resorts. Oh how i love summer! Before, I used to wear a one-piece swimwuit. But now, I'm already open to the idea of wearing a two-piece swimsuit regardless of my fats. lol . It doesn't matter anymore. haha. How about you? DO you still wear 1-piece swimwuit while on the beach or in the pool? I think the 2-piece swimsuit is what is in nowadays. WHat do you think?
6 responses

• Philippines
23 Apr 07
oh i totally don't know that there is another discussion like this. i have posted something similar to this but i only realized that there are two other discussions with the same question when i have started mine and the list of related topics appeared below. sorry ;)


• United States
19 Mar 07
Usually when I go swimming at a pool (live to far from a beach and don't really have the money to travel) I wear a one piece suit under a t-shirt and sometimes shorts depends if the pool is a public pool or not. Not all that comfortable with how my body looks, so I try to cover as much as I can up.

• Philippines
19 Mar 07
I usually wear the two-piece swimsuit but not really the one with the bra and the panty. What is more commonly used is the bra with a short, like the hawaiian shorts, not a panty at all. I'm more comfortable with this than the two-piece swimsuit or in other words, the bikini. It's kinda too sexy and I'm not really comfortable wearing it. :)

• United States
23 Apr 07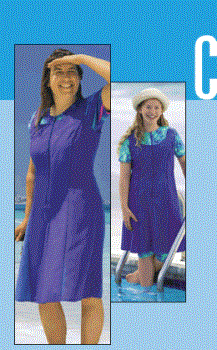 I think I would be considered a little bit extreme in my preferences. We wear swim dresses -:) which we purchase at www.wholesomewear.com there are other sites that offer similar swimsuits in various pricing too. there are a few different styles available.

• Canada
23 Apr 07
It all depends on how I feel that day what I wear Have 2 piece swim suits as well as bikinis and one piece suits If we are water sliding or playing around alot I will wear a one piece If I am sun bathing definitely a 2 piece or my bikini Doesn't matter what it is in or out. Never looked at the trends much anyway Wendy