Before and After Pictures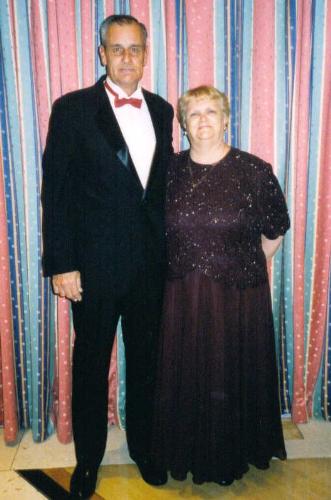 United States
March 19, 2007 5:07pm CST
If you have them show them proudly! I have both on this discussion. I have lost 80 pounds in 4 years. It did take a while, but it took longer for me to gain that much weight. Tell us your weight story!
8 responses

• Netherlands
19 Mar 07
I just wanted to comment and tell you that I am happy for you and congrats! I am sure it is hard but you have every right to be proud of yourself! :) I don't have any stories but I thought some encouragement and congrats were in order for you. :)

• United States
20 Mar 07
You have every right to be proud! I lost 60 pounds in about 16 months. The following year I gained half of it back. Now I'm wanting to lose again but am having a really hard time sticking to a weight loss plan. Are you at your goal weight now or are you still trying to lose more?

• United States
20 Mar 07
I would like to be 160. That is how much I weighed when I got married. 16 more pounds

• India
20 Mar 07
Its a great achievement and you deserve to be proud of it. i have no stories to share on this, have been underweight all my life.!!!


• United States
26 Mar 07
Wow, you look great! I have never lost more than about 15 lbs in one time period, but when I did lose 15, I felt so much better. I had a lot more energy and confidence. It's great to see someone take charge of their life and habits.

• United States
25 Mar 07
Hey Carolee thanks for rubbing it in that I can't post a photo to a discussion. =( I'll be sure to post something as soon as I get to 500.] I don't know what I'll post. Maybe I'll shave my cat. That will make excellent before and after photos.

• United States
25 Mar 07
Wow losing 80 pounds - that is great! My weight has been yoyoing up and down for years now, and before I had my son (4 years ago) I was 165 pounds (which is ok for my height) and now i have plummeted to 202 pounds. I am determined to lose 50 pounds by the end of this year for my sister in laws wedding in January 2008. I have already started but have a long way to go! Thanks for sharing your story!

• Philippines
25 Mar 07
that is such a great feat, CaroleeKaufold. you look great! i've always wanted to lose weight but never had the determination to do so. sometimes i lose a few kilos, only to gain them back after a few months. i really hope i could start an exercise regimen and STICK to it. that's just the problem, sticking with the plan.