Random Act of Kindness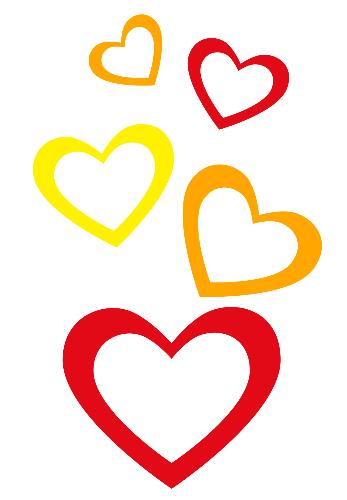 United States
6 responses

• United States
20 Mar 07
I plan to keep all my kind deeds as secrets. Cos, my religion has taught me not to let my right hand know what my left hand does. On the other hand i am not planning to do any charity or kind deeds for merit. I do things if i feel sorry and if i feel like it.

• United States
20 Mar 07
I do commit random acts of kindness. I will buy my husband and friends things just because I know they will like them not because of a holiday or birthday. I will pick up candy occasionally if I know I will be visiting a family with kids (kids love me!). I offer my husband's not so well off family food if I think they may be running low, I just tell them that we don't like it or don't want it when I give it. I do this so they don't feel like a charity case, most of the time it is food that we do eat. If I know my best friend is low on toilet paper I bring her a couple of rolls because I know she forgets to buy it. Basicly if I see someone needs something and I can give it, I do.

• United States
20 Mar 07
I am so glad I read what you wrote. I really need to go buy some TP today. LOL I do that too. I buy for everyone or donate to some who just don't have the time. Thanks for stopping by. I enjoy reading your answers.

• Delhi, India
20 Mar 07
Doing random act of kindness has sometimes landed in me in trouble, So I try to help unknown people, but with caution. One day in the morning a very gentle looking younger knocked at my door. He told me that he had lost his wallet, money and his belongings. He told me that he was travelling in a night bus (overnight journey) and he lost everything. He narrated me in such a fashion, that I took pity on him. He told me that he belonged to Big business family and they were very rich. (He had come from a place which is nearly 300Kms from my city). He asked me for monetary help and promised that as soon as he would get back to his native place he would arrange to send me the money. In the process, he started weeping and crying also that no one in the area is ready to understand his problem and he is feeling very ashamed, asking for monetary help from me. I gave him Rupees 200/- (Rupees is Indian currency) so that he could reach his native place. Offered him some snacks and tea also. He gave his complete address and telephone number and took my address and his behaviour was such, I could believe he would be a genuine person, who was in need and he would return my favours (money). Alas! I could be right. My belief and observations proved wrong, he never contacted me after that never sent my money back. So I remain cautious, while helping unknown stragners. Wherever I can help someone, if someone is in need and I think I could be any help to him/her, I do render my helping hand and whatever best possible, within my resources, I can do for him/her

• United States
20 Mar 07
I would stick with unknowns too. I would let a complete stranger borrow that much money. I only let friends/strangers borrow what I can live without. I have a friend who is always needing. When I had the money, I gave her $100 through paypal and then paid her 6 month membership to Pogo.com. I know I will never see that money again. I will never ask for it either. Thanks for adding. ;)

• United States
23 Mar 07
Doing kindness is not to be bragged about. Not if it is from your heart. Too many people like to say the good deeds they do for self importance. You only have to make God happy, and He is the only one that should know. I believe to help people, as I have, but cannot talk about it, as I don't want praise from anyone.


• India
20 Mar 07
I dont believe in showing that i did somethingh for someone.For me random act of kindness for any stranger is a humanity,for friends is a duty and for my relatives is my responsibility.No where i am finding any kindness i showed for anyone.All acts are belong to me so whome i should show.Even i enjoy in doing somethingh for others.