More than a few good men

Philippines
March 20, 2007 6:15am CST
It is always a common perception that men has limited ability to understand and handle his feelings. I notice that most parents encouraged their boys to be a little aggressive. Inadvertently, they are teaching boys to detach themselves from emotions. Most of the men I knew are telling me that expressing emotions is seen as equivalent to weakness. Where then is the place for sensitivity and the ability to be aware of other's needs and feelings when boys/men are not taught to be sensitive to their own? What if what they needed was not to stand up and take it like a man when they were under stress, but to take some time out, seek solace with someone, reflect, and dare I say it, cry? For the parents: How do you raise your boys into good men? How do you bring them up to become men who are sensitive and caring? For the boys/men: How do your parents raise you up? Do you easily express your feelings to others or do you tend to avoid showing any emotions at all? For the girls/women: Do you find it easier or harder to relate to men who are emotionally detached with you? Do you agree that boys/men who shows a lot of emotions are considered weak and unmanly?
11 responses

• Singapore
20 Mar 07
Not so, at least in Singapore. I don't think parents teach their children any of those, if anything at all. LOL :P And bunny, haven't I been sensitive to your feelings and expressing mine? I prefer much grow up with the elements. I am a terror in my house and I do what I like. MUWHAHAHAHA!!

• Philippines
21 Mar 07
Awww sweetie, I think you're too sheltered in your own little world that you don't think there are parents who forbid their children to show any emotions. I'm speaking from own experiences, sweetie. I'm amazed that I didn't turn into a robot. :0

• Singapore
21 Mar 07
Bunny, I don't feel the least bit guilty.

• India
21 Mar 07
I dont think men who share their emotions/feelings are weak. Ofcourse they should not be going around sharing them with every person they come across. But it is perfectly ok to be doing so with someone they care about. Its very difficult being in a relationship where the other person appears detached. It puts the whole relationship into a lot of doubt and confusion. So I believe let those feelings show and enjoy a happy life.

• United States
21 Mar 07
I was not raised to fear the showing of emotion, although my father tends to act like a "stereotypical male" in such regards. It was true when I was young (I'm 21) that many boys, at least the ones that I knew, were being taught "not to cry" and to "act tough." My mother taught me that showing emotion is not a bad thing, and I have sinced figured out that the showing of emotion can be directly linked to honesty in some situations, especially in ones involving "significant others". It seems apparent to me that one's upbringing, and the environment that they are surrounded by as a child are probably going to deeply effect the way that they see the world, and the way that they show themselves to the world. Some people are more than able to break through their "training" for lack of a better word, but it seems like many are not, or are simply unwilling. That said, it seems like the trend of males being taught to be "macho men" is, for the most part, on the decline. This is probably in part due to humanity's lack of hunter-gatherer survival needs, the huge amount of people we have, and the capability for global communication that we have recently acquired. I think this is a good thing. You can see the same thing with females - females are taught to be "homemakers" and "housewives" less than they were, say 40 years ago. More so 400 years ago. In response to your question that applys to me, I express my emotions. I do not necessarily wear them on my sleeve, but it is not hard to tell if I'm upset, or happy, or depressed, or angry.

• United States
20 Mar 07
I am raising my son to be a gentlemen, what alot of people refer to as mamma's boys. Emotions are a part of life. I am lucky my husband is okay showing his emotions at home. He will be strong in front of his friends, but he knows that being a gentleman is one of the many reasons we are now married. Crying is healthy for the soul and the body. Feelings are natural and should be embraced, and dealt with accordly, if you don't teach children how to deal with each emotion then they will always feel indifferent.

• Canada
20 Mar 07
hi Charm I guess I got lucky then I got one of the few men that shows his emotions ,but your right there's alot of guys or shall we say men that don't show there emotion and god forbid if they cry your so right I have a guy who isn't afraid to show if he's emotional towards me or to show affection I wish more guys were like him I really do I think it was his up bringing his mother raised him mostly a single parent and maybe he never afraid to show how he feels. I'm glad I wish more men would show how they feel and Idon't think it's a sign of weakness at all I think alot women when you get to a certain age want to feel connected with someone their with on all levels and doesn't want to feel alone she wants to be loved and so forth.

•
20 Mar 07
I am trying to teach my son to be able to express his feelingsand not hold things in..He can now at the age of 12 talk to me about even the most pubescent..'personal stuff' which I would have thought he would go to his dad for..But I am glad that he is able to confide in me..because that is a sign he will be able to confide one day with his wife when he grows up and not bottle things up..I have tought him..communication, communication, communication and that it's not sissy to cry..great topic..mega ++++++++ rated..

• Philippines
21 Mar 07
Thannnkkks, Yan. Its good to know that your boy is confiding in you openly. There are some matters that a boy should know. And comprehending those things from their parents are better than learning from the outside. Thanks for the input.

• China
21 Mar 07
I find it a loootttt easier to relate to men who are emotionally detached. I feel more comfortable hanging out with men that doesnt know how i feel. Ex:I wont go out with a man that knows if I have feelings for him. I have this PRIDE thing. Hehe. One thing i like from my friends -who are boys-, they are almost always ready to do things that i cant do with my girlfriends -ex: sports-. In the other hand, i can talk bout stuffs with my girlfriends coz they can FEEL how i feel. I prefer this type of relationship with my boy/girlfriends. I used to have a friend (boy) who was too much like a girl. Yeah, thats how i say it. Too much like a girl coz he thinks too much, talks too much, worries too much on details like a girl, cares too much for things. Ha... cant stand him. I need a man who is cares bout people around him, but not TOO MUCH. I think, men that shows a lot of emotions are not weak, but they are thoughtful. But, everything has a limit. If they show TOO MUCH emotions, im gonna label them as WEAK.

• United States
21 Mar 07
It is true, many males think it is a sign of weakness to show emotion. My husband seldom shows emotion around others unless it has something to do with me. My parents taught my brothers that showing emotion is a good thing. My dad was such a tender hearted man and felt it was important for my brothers to know that showing loving, caring emotions leads to good relationships. I find a man that can show a wide range of emotion to be very appealing, as long as he doesn't cry at the least little thing lol...but then I don't like for anyone to be so emotional that they cry when you say boo to them. No, showing emotion is not unmanly or weak, not in my book.

• India
21 Mar 07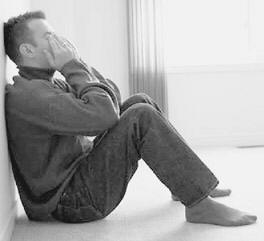 Yes, even I was taught that crying proves that a man is weak . Where is in case of girl it proves that she is really hurt. I don't have a boy but yes if had definately would loved to make him a emotional guy to realize the things by his heart.I do express my feelings easily to others. yes man who show lot of emotions are considered weak in out society .

• India
20 Mar 07
hi,friend,yes,in general,males who express their emotions are stamped as weak minded in this society.Some how i too grew in the same situation.I had my mother impact more on me,she was very sensitive.respond fastly to the other's emotions,problems...Might be it directly had impact on me.I too express my emotions openly,this lead to an impression that "perugu" is a weak to deal problems/emotions in our family.Thank you for starting good discussion.