Seeking Retribution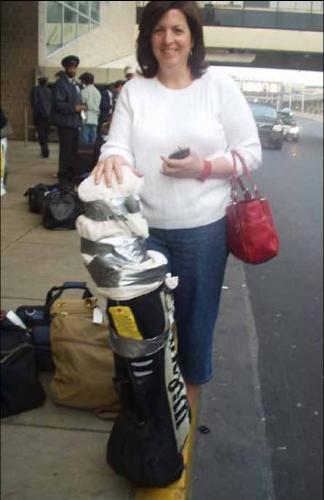 Philippines
10 responses

• United States
20 Mar 07
I would go to the bank and make a large withdrawal, put all the credit cards in his name, call the best lawyer in town, hire a private detective and change the locks all before he gets home from work. I wouldn't even get into an argument with him. I think he would get the hint when he cannot get into the house with his key, lol.

• United States
22 Mar 07
I give you a standing ovation of applause! Those who abruptly impose a restrictive or punitive measure can only be respected and are saluted. I commend you by taking my hat off to you. I pay homage to respect, you have my admiration. Never change what your heart knows to be true. When you give yourself to the other party he or she should only expect the same. Especially, snice it is better than getting some type of venereal disease like gonorrhoea or Aids, from the other party. A big hand to you wrdsofwisdm. take a bow your devoted to the person you say, I do.

• Singapore
20 Mar 07
Simple. KILL her. Cook her. Then feed her to the dogs. Cheers.

• United States
22 Mar 07
First I need to know if she is prettier than me or not. Second, I need to know if the other woman knows about me at all or is someone I know personally. Then I will be able to honestly answer this question.

• Philippines
21 Mar 07
Is retribution necessary? People are entitled to a big mistake and we deserve second chances. If it is an ongoing affair you have to make your man to stop it. Being involve in third party has a thrill and maybe this thrill incite your man to do it. Ask him how would he feel if you do the same thing? Win him back is the best retribution you can ever do! Make the third party feel that she is just a toy, a past time. If my wife did it to me... i will take her to another place, away from the place where evryone knows us. And Start all over again, and ask her that i'm doing this because i love her but this is her last chance.


• Israel
20 Mar 07
the first thing i will do is tell him that i know that he is cheating on me..and want to hear how he reacts to me knowing afterwards i will ask him what was the reason for doing that and hear his reason and after that i probably will kick him out of the house i won't seek retribution..i won't waste my energy on him..if he wants he can try and repend..but i do not it's going to work..because the trust issue is very important to me..so i will start to focus on building myself a new life with a better person..

• Norway
20 Mar 07
There would be no retribution. i do not think that would ever happen. We have talked about this a lot. He thinks that is a sure deal breaker. he would not start anything with anyone until ending our relationship. It would be so out of character for him. If it did happen i would talk to himabout it and find the best solution for all.


•
20 Mar 07
I don't think I would want to either. I find that the longer I dwell on things and the more I think about it the worse I feel about it. Therefore if it was me I wouldn't try to get revenge I would just dump him and try to get on with my life. I always try to learn something from things that happen to me and probably even with something that bad I would have learnt something and I will be able to find the postives out of it eventually.