the end of the world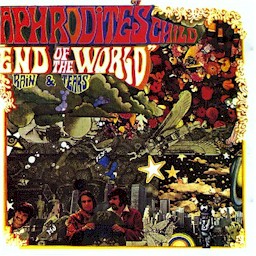 Italy
March 20, 2007 10:09am CST
d one poste in one site that tell this. "How many people out there believe the end will come in 2012?"Do you believe????? I noi.....
3 responses

• Philippines
30 Mar 07
I don't believe it! Only God knows when will be the end of the world.

• Romania
23 May 11
Honestly, I really think it will come. Maybe not today or next week, and probably no one can predict the exact date, because no one knows only one person. But, seeing things that take place in the world, so I think it will come, and I do not think it will be long. I do not know if it will be in 2012, but we must recognize that the world goes crazy ... holes in the ozone layer, global warming, the environment, humans increasingly suffocated by all the recent disasters are also factors that indifferent people go to this theory. It can tell who wants to talk nonsense, but that's just one opinion among many others. The idea is that by the end of the world should live our lives, as well, and try not to change the world, but it's look in the mirror, and we fix the mistakes, no matter how insignificant they seem.

• United States
28 Mar 07
I think we will survive past that but beleave me we will bring the end to ourselves. this will happen one time and no one will be left to write the story. it will be the end.