do dogs understand words???can they distinguish colrs???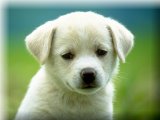 India
7 responses

• United States
20 Mar 07
I'm of the mind that dogs can understand words but I'm not sure about colors, as some species might be color blind... It's interesting that they are so adapted to living with humans that they can almost mimic our behavior and sometimes fit themselves into our schedules... almost like a child or spouse, in some instances! :) Take a visit here: http://www.dogster.com for people who love dogs and they night provide some entertaining answers to your questions... Have an excellent day! :)


• India
21 Mar 07
i dont know exactly if they can distinguish colors but can confidently say that they do understand words, many of them, sometimes they react as if they understand the whole language we speak, and its not just english that they adapt easily, thats a misinformation, its the family's mother tongue and the master's most used language that they understand the most

• United States
20 Mar 07
I'm not sure about colors but I know my doggie can understand words. For example, she responds to her name, 'come' and 'sit' without any additional hand signals. I also think she understand the word 'treat' but thats because I spoil her :)

• United Kingdom
20 Mar 07
My dogs understand 'garden', 'beach', 'dinner', 'walkies' and 'away'. They are not bothered about colour but I notice must dog toys have bright colours. They like something their teeth will go around. They also like a chewy texture. They enjoy toys that can make a noise.

• United States
20 Mar 07
O fourse they understand words. My 2 angels have an extensive vocab, and continue to amaze me every day. I often find them responding to words or commands that they were never trained for. Prime example, I had a schhnauzer who passed 2 years ago :-(, I had a horrible cold and there was a box of tissues on the coffee table. Not thinking I would get a response or action, I told him "Bring Mommy the tissues" and pointed to the box. He went over and retreived them and dropped the box in mt lap... all without one drop of doggy drool on the tissue!! Aamzed as I was, I continued testing his vocab as well as my 2 babes I have now. As far as color, I have heard they only see in black and white...

• United States
21 Mar 07
Dogs have red/green color blindness (those colors look muddy) but they can see many other colors. They also have much better night vision than we do and some have better long distance vision as well (like greyhounds). I believe dogs can learn up to 50 words (see http://k9joy.com/dogarticles/commands.php/camp=4_redirect) I hope it loads for you, it's very informative. I used ChaCha to find it (couldn't find anything searching myself) and it's a neat article. Great questions, by the way!

• United States
21 Mar 07
oops I put a parenthesis on the end of that link. If you'd like to see it, just leave that last ) off! sorry.