Dietary Supplements -- Healthy or not?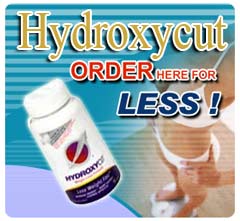 United States
5 responses



• Philippines
21 Mar 07
i don't recommend taking diet pills, it makes people lazy in exercising, but if one really needs it for health purposes, let's say obesity, I would recommend to make a habit of exercising at least 3 times a day for only 15mins, then gradually increase the time in a couple of weeks. Gradual is very important because the person only needs to accomplish is the habit of exercising, one needs to accept that before taking diet pills.

• Philippines
20 Mar 07
Dietary supplements are not similar to diet pills in any way. These are produced mainly to supplement or to provide the necessary nutirents whether it be vitamins, minerals, amino acids etc. that are lacking in an individuals diet. These are helpful in a way that they fill in the recommended dietary allowance for all the nutrients needed by the body to function properly. Without these energy consumption and absorption will not be optimal.

•
20 Mar 07
I think that diet pills are terrible. They just surpress your appetitie which isn't natural at all. They do have added vitamins, but it is much better to get these from your food rather than a supplement. I would never recommend them to others.