Have you ever used Avon products?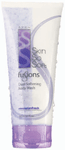 United States
March 21, 2007 1:52am CST
Ding Dong....Avon calling.... Remember the old commericals? Have you ever used Avon products? I have, of course my name says it all. I love alot of the makeup. Some of the skin care products I like some I don't. The instant manicure is really nice. You can do your nails and go no waiting for them to dry. I love the Skin So Soft line. But don't care for most of the purfumes. I do like a few of them and Crystal Aura is my favorite. Whats your experience with Avon products? Do you like them? Do you have a rep? Do you need one? Visit my profile, to go to my online web store and have it shipped directly to your door if you are interested in Avon products and need a rep I will be happy to help you.
10 responses

• United States
21 Mar 07
yes, i used to love using Avons, makeup products. there was a skin care line i liked also..Anew i think it was called. but i havent worked in an office for many years now, so dont have an Avon rep or the money to buy it for that matter! lol

• United States
21 Mar 07
I sold Avon for 3 years. I have a whole closet full of things! I do like their bath stuff, espceially the Naturals Line. I have so much of it. Unfortunately a lot of my favorites have been discontinued though. I also like shopping for my kids in there-for bath items for them and also presents for Christmas and birthdays.

• United States
22 Mar 07
Well, I quit selling Avon about 3 and a half years ago. I loved selling because I got right into all the sales and always knew what was coming out before others did. I didn't have a high clientel base though. It was pretty difficcult for me to sell more than 40 or 50 dollars worth sometimes. And when my kids were born, I just gave up because it became really hard. When they were learning to crawl and walk they were always in my customers orders! How long have you been selling for?

• United States
26 Mar 07
I have been selling and recruiting since July. I love it because I am able to do both with my children with me. I also homeschool, my children. I don't want be away from them while they are young. If you don't have a rep princess, I'd love to be your rep. Just visit my profile to visit my website. By registering for the brochure in your email box, you will be entered to win a full size Avon product. Visit my site for more details.

• Philippines
23 Mar 07
i also sold a few Avon products some years ago. my favorite Avon product is Tranquil body cream. it's cool to the skin and not oily. i like to use it especially during dry seasons like summer because of its cooling effect. i got it as a fre item when i was still selling. but since i already stopped selling and haven't come back to the Avon store since then, i don't know if it is still available.

• United States
23 Mar 07
I looked because I haven't never sold it since being a rep. I did not find it in the inventory, so it was most likely disconituned. I hate when that happens, they did that to my favorite foundation also. Thankfully they did replace it with something just as good that I like just as well.

• United States
22 Mar 07
I sell and use Avon. I like some of their skin care line, mostly the face care products. I use their masks and face scrubs sometimes. Some of their SSS is ok, but some of it bugs me. I don't use their perfumes either. I love their jewelry though. I probably own half of what they make! lol

• United States
21 Mar 07
i love avaon i used to sell mary kay and i found out many people thought mary kay was to expensive and their program to complicated many people like avon more it is more affordable and many more thing to offer i'm 100% avon now!

• United States
22 Mar 07
I have been selling dince July. I also recruit other to sale Avon. Though I have been busy here lately and haven't recruited much in the last couple of months. I love selling Avon products. It gives me the freedom to be with my kids while making money. I also host Passion Parties. It's for a girls night in. Adult content.

• United States
21 Mar 07
I used to sell Avon myself yrs ago when I was still in Canada...and actually I just put in an order (my first) with a friend of mine who is my rep now....I like some Avon stuff but not all of it of course...I mean when it comes to make up I'd much prefer MAC to anything but it gets so pricey I just cant afford it all the time ya know..

• United States
21 Mar 07
Am so glad to here the old ding dong!! I sold Avon many years ago and thought their things good. I like the deodorants and jewelry. Some of the perfumes but am now into oil perfumes much more. I do like Avon and am glad that there are still Avon ladies. It is great that they can be shipped straight to our doors. I have a friend that is an Avon lady, are we allowed to have two of them? Good luck with all your sales.

• United States
21 Mar 07
Some people have more than one. But I don't want to take anyones customers. Register even if you already have an avon lady. You can always use my e-book then order off your Avon lady. But if your Avon lady ever stops selling Avon you will still have one online. Thanks for the good wishes Willow.


• United States
21 Mar 07
I agree. I am a representative and though I love most of Avons products there are some I just don't like or can't stand. When asked about products I give my true opinion on products. Where some people will lie and tell you its a great product just to sell it. I would rather people spend less money than to buy a product they won't like or won't use.

• Australia
21 Mar 07
I love Avon products, but I just don't like having people to come to me as I then feel obligeted to buy, I would rather go to a shop and buy, just a little thing I have... Skin So Soft used to be my favourite also but I used it as perfume not a bath oil, it is a nice sofe fragrance....

• United States
21 Mar 07
I am the same way. That is why I just let people know I am here and let it be at that. I don't do to bad. I have a website it is link through my profile. If you or anyone else wants an e-book you can register and I will send you an e-book every two weeks. You also get registered to win a free Full size Avon product. See the website for details.

• Australia
22 Mar 07
i have used avon products before, only nail polish though it was a long time ago thou. sorry dont need a rep as cant afford it. thanks anyways