custody of a child to whom?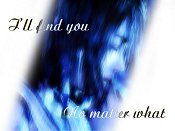 Philippines
3 responses

• United States
21 Mar 07
yes, through family court of course. you have to be able to prove that you are financially stable and can provide the child with safe and appropriate surroundings. you might not be able to get full custody, but you should have a very good shot at getting partial custody.


• United States
22 Mar 07
You would have to go to court. You may not get full custody but you can get joint custady. Why now though after so long do you want to take you child back. Do you really think it is far to rip that child for the only home she knows with out and transition? Talk to him first about working something out. He may want you to hang out with the two of you for a while, but if you want to be involved you will do what is best for her not just what you want.