idol recap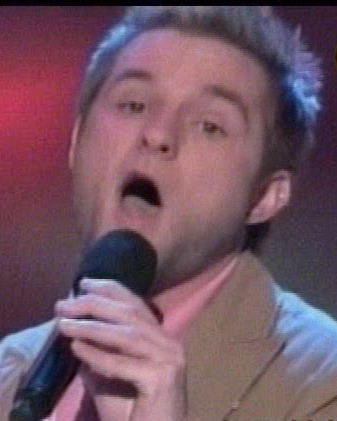 Singapore
March 21, 2007 11:13am CST
Just finished watching the show and I must say...Blake is HOOOTTT!!!! Who's my daddy? It's BLAKE!!!! He really isn't the best singer but man, has he got the star factor. My favorite performance was Jordin's. LO-OVE IT! Got goosebumps just listening. When the little girl was crying i thought it was funny and sweet at the same time. When Simone said to Sanjaya, the little girl's fact says it all...I cracked up. Over-all, I think they should just end the show and hand the prize to Melinda..Gotta, I'm gonna watch Blake's peformance again on youtube! BTW, you should really check out www.votefortheworst.com funny site but a little warning: DIE HARD IDOL FANS, ENTER AT YOUR OWN RISK!!
6 responses

• United States
21 Mar 07
I think the best ones of the night were Lakesha, Jordin, Chris Richardson, Melinda, and Blake. Sanjaya was the worst...I always feel bad for him cuz he's always excited to be there even though he has no business to be there. Phil was having a weird night. Chris was not memorable. Stephanie was definitely having a rocky night even tho i like her voice. Gina and Haley were about in the middle.

• Singapore
22 Mar 07
I know what you mean. He's a sweet kid but everyone voting for him is just getting his hopes up.

• Philippines
21 Mar 07
i also love blake's performance! i think he's such a great performer. i don't like melinda's performance tonight, but still she's got a great voice. i don't like Sanjaya! i think he gets worse every week. i hope he will be voted out! he doesn't deserve his place on the contest. there are more talented people out there... :)

• Philippines
21 Mar 07
oooops! i wanna make a correction there. it's lakisha's performane that i don't like, not melinda's... sorry


• United States
21 Mar 07
My hubby and I are definitely rooting for Blake this season. He brings a reggae-ska vibe to the show that no one has ever done before. In my opinion, he is a true artist and I love how he is able to take songs from any era and make them sound edgy and current. His performance last night was definitely my favorite so far.


• United States
21 Mar 07
Melinda is by far the best. I'm not sure why she's even on the show, it doesn't seem as though she should need it, she's in a league of her own. I like Blake's style, as well as Chris's. Jordin is very good as well.