leftovers what do you with it?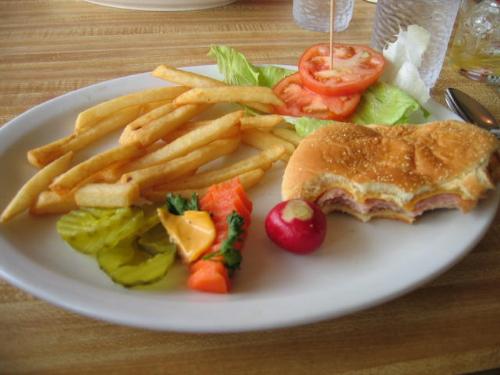 Philippines
5 responses

•
22 Mar 07
Depends on the leftovers... Sometimes I give my leftovers to my boyfriend to take to the cats he has at his house. Sometimes if it won't last long, or too old or even I know no one will want to eat the leftover. Some people use it as a natural fertilizer.

• United States
22 Mar 07
I try to serve it as lunch the next day for my husband who works from home and eats every 5 minutes. LOL if it sits there long enough and no one wants it I give it to the dogs before it goes bad if it is something I allow them to eat. I don't let them eat a lot of people food. I like leftover italian food, but most other meals don't taste good to me the next day. Thank god my husband will eat anything.

• United States
22 Mar 07
When we have leftovers I usually always stick them in the fridge. Sometimes we re-heat them and eat them and sometimes I'll take them out and heat them and give them to the dogs. Other times I just end up throwing it away.

• United States
22 Mar 07
Im not a big fan of leftovers and we usually dont have them. I guess we are little piggys. If I do have them I will give some to my cat she loves leftovers.LOL

• United States
22 Mar 07
I preserve leftovers in proper containers for a day or two. Refridgeration preserves food well, as long as they are in proper containers (air-tight plastic ones, for instance). The leftovers can be used for next day's lunch - either at work or at school. Or, one could re-use them as part of another preparation (i.e. re-cook them in a different way). Leftovers are a reality - let's make good use of them - it actually saves us some work in a following day's cooking!