Poland - a land where polar bears walk across the streets?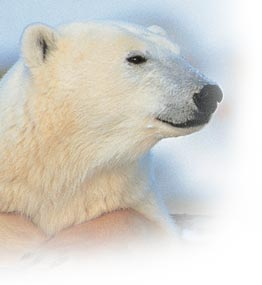 Poland
March 22, 2007 4:00am CST
Hello to everyone. With my first discussion on myLot I want to introduce myself and say "hi". My name is Joanna and I`m from Poland. I live in a city called Wroclaw. My question is, what do you think about my country? What are your impressions? I know from my friends, who study and work abroad, that people from other countries think, that there is still communism in Poland. And that we don`t know how a lemon looks. And that the polar bears walk across our streets. If anyone believes this, I want to tell you, that it`s not true:) I know, that this opinion can be reasonable. We were behind the the Iron Curtain for tens of years. And now lots of us emmigrate to work abroad, and they often behave not correctly. This makes the bad opinion for the whole nation. I`m ashamed for my countrymen, who do all these things: steal, cheat, get into fights. But believe me or not, the most of us are honest and good people. And Poland is a beatiful country, at least for me. So, have you got any good or bad impressions about Poland? Please, tell me. I appreciate every opinion.
3 responses

• China
22 Mar 07
Everyone's hometown is beautiful. I am totally supportive to you. Don't listen to some stupid crap. Poland is a country in north Europe, isn't it? In my opinion, countries in north Europe are all rich and have good social welfare. I have to confess that the only information I know about Poland is that it was the first country got invaded by Germany in the Second World War. However, everything has passed. It is now that counts. I believe there are laborious, brave people in your country. Minority of bad people cannot represent your motherland.

• Poland
22 Mar 07
Thank you so much for your opinion. Well i would say we are rather in east of Europe, and at school they told us that we live in central Europe ;). Our country is not rich, it`s actually very poor and polititians don`t do anything to make things better. This is sad. I don`t care if someone says bad things about my hometown, everybody has right to his own opinion. I only don`t want anyone to believe in things, that are not true. Thanks again.

• Poland
22 Sep 08
Yeah, I agree with you in everything - in my opinion Poland is beautiful country and I hope that people from other countries will value beautiful of this land. Landscape in Poland is beautiful - mountains on south, sea on north and many very interesting cities in all of Poland. I think, that many tourists will visit Poland in future to see it.

•
30 Mar 07
Hi Joanna, I have conversed with many people from Poland including some from your hometown. I have always found Poles very polite and most I converse with I have come to like. I have learned a little about Poland so rest assured not all UK residents think these things about your country all the best urban.