8 yo girl thinks she needs a gun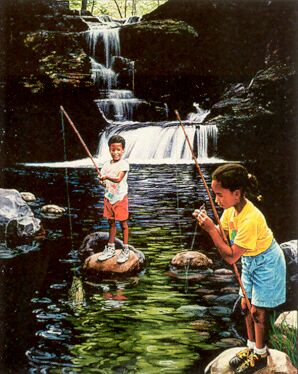 United States
March 22, 2007 4:10pm CST
What is wrong with our children today.It is so scary.3rd graders going to school with pot and another with a realistic hand gun that she thought was real...said she needed protection.What a scary world that an 8 yo girl thinks she needs a gun.Check out the articles.These children should be fishing or playing tag. What are your thoughts?http://www.wptz.com/education/11329877/detail.html http://www.wptz.com/education/11330231/detail.html
4 responses

• Canada
26 Mar 07
This is downright awful! Yes i agree. When I was a kid all I used to do was play outside, catch bugs and stuff, play in the mud etc. I know kids used to be mean and everything but this is crazy! What is the world coming to? 8 yr olds with handguns whaaa unbelieveable! i alwas assumed this would happen eventually but not in my lifetime! I thought i was bad in school - but at the worst a group of kids would dare each other to go and touch the tree across the road (tiny subdivision) we all got suspended for a week! What are the school doing about this???


• Canada
23 Mar 07
yes it really is scary, I do not know what is going on as well. I never remember the world being so dangerous for children when I was going to school. It is awful. So far my grandson seems to be doing okay, he is 11.

• United States
27 Mar 07
My thoughts are that this entire world is a mess. It is filled with more violence then ever. Morals are at such a low, it's disgusting already. Both parents work, and children fend more and more for themselves without proper care. Schools are lack in disapline, as parents are. Too much on computers for young people, and tv is just as awful. The days what we knew, are long gone.