have you any experience in starting up your own business?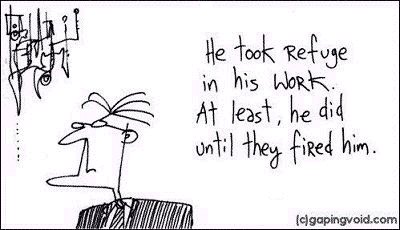 Indonesia
March 22, 2007 9:01pm CST
I'm going to (try) and set up my own business. what business I'd like to start up is still question mark for me. My interest are: 1. market research and data analysis services 2. retailer (mini market? Housing material store?) What practical steps do I need to take, what do I need to consider?Is there any of you have same interest and perhaps we can make collaboration in the future. thank you in advance.
5 responses

• United States
23 Mar 07
I tried it once, failed, lost like 5k, learned a lot Make sure you have or can borrow enough money, also that it has a reasonable chance of working, consider as many variables as you can. Talk with someone at SBA, SCORE maybe. DO the market research to see if it will work. If it has a reasonable chance, try it, learn, if it fails maybe the next thing makes you rich.

• Indonesia
26 Mar 07
thanks for your constructive comment. It really helpful. If you don't mind, in your opinion what is the root cause of your fail experience and what is the lesson learned? thanks in advance

• United States
22 Apr 07
I have started a few businesses and still run them today. It is important that you do something that you like and are good at. It is also important to do research. There are a lot of places you can look to get help. A low cost alternative is the local library. you can also check with your local small business development center(SBDC). They offer help to new and existing business and will point you in the right direction and help with a business plan. You can search for them and find their website and a local place near you. I would also recommend the book 'The E-Myth Revisted' by Michael Gerber... It is also helpful to have experience in the business that you want to start. Good Luck!!!

• United States
14 Apr 07
I want to stand some cafe or restaurant that I dream of since long time ago. I think it's a great to start my business in my place that I lived right now.

• Philippines
2 Apr 07
in starting a business, make sure that you like what you are doing. start a business where you are willing to grow and sacrifice for it... 1. first thing to consider is your abilities, your likes and dislikes. 2. then your products or services that you would like to offer. 3. if possible, make a feasibility study/business plan. 4. look for a possible location. 5. work on necessary papers, like permits etc to make your business legal 6. start your business and enjoy. don't expect to have sales immediately. return of investment will depend on how saleable your products are. don't worry if you don't get your ROI immediately. once you have customers and they are satisfied with what you offered, they will keep on coming back.

• Indonesia
28 Mar 07
Hi friend :) maybe you can see my blog in www.quelle-market-view.blogspot.com, I have some tips for you how to prepare starting new business. Hope can a lil bit helpful for you :)