Does Anyone remember the cartoon Speedracer?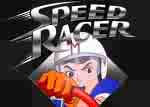 United States
March 22, 2007 10:39pm CST
When I was a little girl,I remember always racing home from school because I wanted to make sure I arrived home by 3:30. I didn't want to miss a minute of Speedracer! I don't know what i liked more -Speed or that wonderful Mach5. I always thought it was such a great cartoon but I can never find it on any channels.What a shame!I really miss Speed and his adventures with the mach5
4 responses

• United States
23 Mar 07
Ah, yes, Speedracer, most of America's introduction to the fine art of Japanese anime. I remember it in the '70's, I wouldn't have to watch it, but it certainly was better than much of the alteratives when it was on. It sure showed the difference, and superiority, of their anime to our Saturday morning fare. Then came the space opera with the great space battleships - I'm sure someone remembers the name. I then ran into an anime club & was introduced to more shows that probably won't ever make it to the U.S. market.

• United States
23 Mar 07
I remember the space operas. I loved them!Don't remember their names ,lol, but i remember seeing the cartoons. their anime was much better,I certainly agree

• United States
23 Mar 07
I remember it. my brother always watched it. it went "go speed racer,go speed racer, go speed racer go" lol. I can still hear the tune in my head.

• United States
23 Mar 07
Hi,Sandie! My brother were always singing that song.It was a miracle my poor mother didn't go insane,lol.

• Omagh, Northern Ireland
18 Mar 08
I've never seen this show,but I saw a trailer at the Cinema-I think there's a Live action Movie coming soon based on it...I hope It turns out as enjoyable as you remember the series!

• United States
16 Mar 08
Hi, I thought I was the only one that remembered that! Now that the movie is coming out, we'll see alot more about him! I posted a discussion about a year ago, and never did get any responses on it! My thing I kept wondering was why Speed never thought to look in his trunk on the chance that Spritle and ChimChim would be in there!