Where did the referal Money comes from?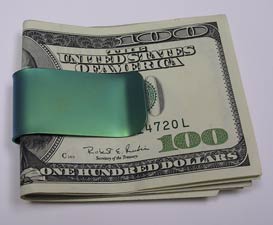 March 23, 2007 9:40am CST
Where did the referal Money comes from? Is it a part of the referals earning? It means the 25% of their earnings is gets detected and added to us ??? Can anybody tel me?
2 responses

• Australia
25 Mar 07
Mylot will earn roughly $5 daily when a new member joined mylot, I got this information from a discussion of a member. That mean mylot will have a profit if you cannot earn $5 dollar one day,so they do not need to deduct your earnings because the y are laughing when you refer mylot to someone and they earn $5 more in a day for that member.

• Lancaster, New Hampshire
23 Mar 07
Yes, instead of attatching a dollar amount, they figure 25% of your referals total post income and credit your account accordingly i believe. thats not to say your referal LOSES 25 %, its just the ammount you recieve for their posts. I just signed my first referal last night so im about to find out exactly what the story is.