Do you ever feel like theres TOO much information around you?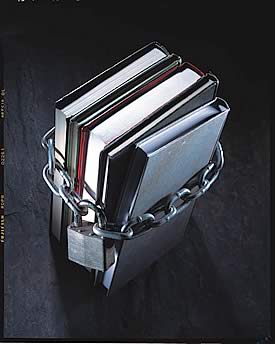 Latvia
March 23, 2007 4:37pm CST
Few weeks ago I started to look for opportunities to work online. So I get started to gather information. And I get like 10 emails a day that offer different money making opportunities. I'm sick of it mostly because I'm sick of scams and the most annoying thing that I haven't earned a cent. Not only that. when theres just TOO MUCH info. you just feel so sick of it and just stop getting it! Have you ever experienced that before?
3 responses

• Canada
24 Mar 07
I ~so~ understand where you are coming from on this one. I too have had my mailbox bombarded by program after program promising me that I'll get rich. Your right about most of them being scams. I don't even bother to read the emails anymore. I just trash them instantly. I've gotten much more useful information about working from home from actual people of the forums and message boards that I'm a member of.

• United States
23 Mar 07
sometimes you can get to much info.that why you have to be carefull for what you ask for..an i think mylot has a bug in it.i have gotten all kinds of emails about work at home jobs.an i havent given out my email address.so i dont know how them people got it.i just delete them.dont let it upset up.

• United States
23 Mar 07
I love having so much information available, mostly because I love to learn. But I do understand what you mean. I'd love to work from home and earn a living, but I just believe there is no way you can do it. If somebody says they do, I strongly think they are just full of it. Sorry for that tangent... Looking for work from home opportunities does bring you way too much information. That I will have to agree on. Everybody wants to scam you, so you get overloaded quickly. But otherwise, I love having so much info readily available over the net.