Love Lost. Me and my cigarette - Part 1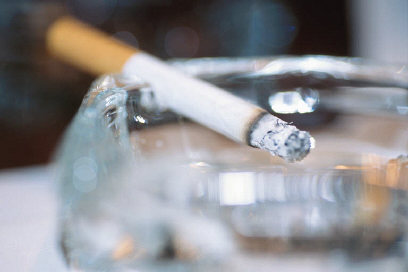 Malaysia
March 24, 2007 10:29am CST
I started smoking at a very tender age. Nine or ten years old. Yes, me and a couple of classmates. A friend of mine stole few cigarette sticks from his father's pack, brought it to school. I remember feeling devilishly excited. A real man now I thought. I remember I couldn't wait for school session to end that day. I remember the adrenaline rush when the school bell rang. We ran into the woods nearby. My friend, the leader of the pack, took out the cigarette sticks majestically. We were all nervous. We tried clumsily to light up the stick. Somehow we managed that and took a few awkward puffs. I remember hating it immidiately. It was bitter and it stays in your tounge. But my other friends enjoyed it. Or at least it looked like they were enjoying it. So, I continued one puff after another. Painfully pretending to enjoy them."I'll bring more tomorrow" said the friend."Cool", I said. Hating it. I should have stopped then. But I didn't. That's my story. I would like to know yours. If you are a smoker, how did you start. Do tell.
2 responses

• Philippines
24 Mar 07
I guess it was my sister who had introduced me to start smoking, albeit indirectly, coz she never really did encourage me to try it. We used to meet during off school days, and each time, she would blow the out of her mouth, it seems like I have swallowed them all, for i couldnt really escape from it, i i hated it. Then, i discovered, that it doesnt worry me a lot, when i tried smoking myself and let the smoke come out of my mouth...i noticed the difference...its better to smoke rather than smell the smoke.

• United States
24 Mar 07
Great story and so typical of smokers. I had a similar situation. I started at age 14 when my friend stole a smoke from her father. I remember it was a Paul Mall unfiltered to boot. I was staying over at her house and she took one out of his pack early in the day and we waited until later that afternoon when we thought it was safe and hid out in her garage to try a few puffs. It was awful and I could not stop coughing. To top it off we got caught by her older brother and then lectured for hours by her parents. This did not stop my curiousity on why people smoke. I then wanted to learn how without coughing because a lot of my friends smoked and they really seemed to enjoy it. So I then became a theif myself and stole a few from my fathers pack. Rode my bike down to the river and taught myself to enjoy smoking. If only I knew then what I know now. Best wishes.