Dog mess on the sidewalks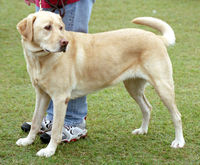 United States
March 24, 2007 1:51pm CST
I live in NYC and there is always dog mess on the sidewalks in my neighborhood. I see the same problem in other areas of NY. I wish that the laws about cleaning up after your pet were enforced better. I see people walk their dogs and just leave the mess there. Do you have problems like this in your area? Any suggestions on what can be done about this? I say, "Clean up after your pet!"
4 responses

• New York, New York
24 Mar 07

Well the pooper-scopper law in NYC is still in effect but rarely enforced. I guess the only way to stop these people is when you see someone not cleaning up after their dog report them and they will get a ticket. They do deserve it.

• United States
24 Mar 07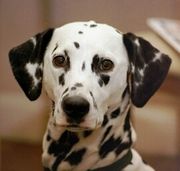 Yes, I am aware that the pooper scooper law is in effect in NYC but I see police officers walking a beat, see a dog defecate on the the sidewalk and nothing is done. I don't understand why tickets are not being issued. And in today's world, you cannot say anything to a person because you have to worry about how they will react. Thank you for your response. Do you have this problem in your neighborhood? I see you put a picture of a Dalmatian on your response. Do you like these dogs? I used to have a Dalmatian and she was wonderful. Take care...

• New York, New York
24 Mar 07
Yes I have the same problem in my neighborhood. I thought you might be a person who likes dalmations, guess I was right.

• United States
25 Mar 07
Where we live here in the mountains so many people have the attitude of this is nature let the dogs roam and be free. Last summer we had a dog that came into our yard every morning and pooped right were our daughter plays. One morning my hubby got so mad he went and the same day started installing a five foot fence around our yard.

• United States
27 Mar 07
Well, they have it wrong. Only a bear should do it's thing in the woods, not domesticated animals. It's a shame that you have to fence up your yard because of someone else's pet...Don't people think of others? Guess not. Take care and thanks for responding...

• Canada
25 Mar 07
yes good idea you want a pet, better look after it. I have seen some people pick up after their dogs but not too often. It's disgusting.

• United States
27 Mar 07
Hi there Grandmaof2, how are you doing tonight? I have seen some people pick up after their dogs but unfortunately, not nearly enough. In my neighborhood, you have to constantly watch where you walk. It is ridiculous! I always have to watch where my little grandchildren walk, how can we enjoy a walk like that? Thanks for responding, take care...

• United States
24 Mar 07
I totally agree with you. Part of the responsibility of owning a dog is cleaning up after it. I always carry a plastic bag and paper towels with me when I walk mine. Whenever I see someone walking their dog and they obviously have nothing with them to clean it up it just trips my trigger. I get so irritated, as it gives other dog owners a bad reputation.

• United States
24 Mar 07
I am happy to hear from someone who takes responsibility for their pet. I owned a dog once and I cleaned up behind her...It is very hard to watch someone walk their dog and leave the droppings behind. I get mad too but there is nothing I can say to them. And all dog owners get a bad rap because of others who will not clean up behind their dogs. Thanks for doing your part and thank you for the nice response...Take care...