What will you be doing tomorrow?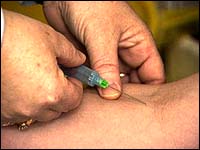 Philippines
March 26, 2007 7:11am CST
What will you be doing tomorrow? Tomorrow after lunch, me and my sister-in-law are off to Antipolo to have some laboratory tests.. My brother will be driving us there.. Like me, she's pregnant, and I'm sort of guiding them (she & my brother) through it.. I took her along with me last week when I had my pre-natal checkup and I referred her to my OB-GYNE, who also checked on her.. And we're going together again to the diagnostic clinic tomorrow for urinalysis and some blood tests..
6 responses




• Philippines
26 Mar 07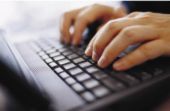 Oh that's so exciting! Your post brought back my pregnancy days memories. Oh well, to answer your question, I haven't exactly figured out what to do tomorrow yet. I'll probably pratcice on my typing skills I'm almost 49 wpm, and english skills with the help of the audio cd I bought in greenhills. I'm a stay-at-home mom that's why.

•
26 Mar 07
First of all congrats for your pregnancy and I 'm also pregnant by the way.. Well tomorrow I have to meet up with my business partner because she's going to take care of my eBay shop while I'm on so called maternity leave. Maybe we will have business luch somewhere. Anyway good luck with both of you and all the best...xx

•
26 Mar 07
Ohhhh that sounds exciting. being pregnant is such a fun time. Make the most of it before the babies are born! Tomorrow I have to walk my eldest to school then take my youngest and a friends grandson to toddler group. The afternoon is free then I have to pick up from school my daughter and the little boys brother and look after them both till 5. Pretty normal day for me really!