Iran to put 15 British soldiers on Trial.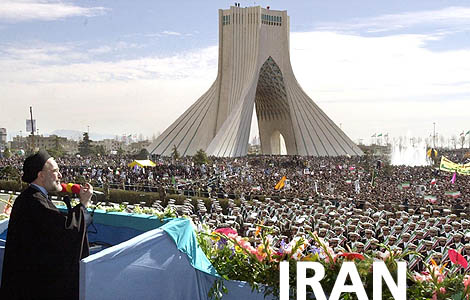 United States
March 26, 2007 11:26am CST
Iranian officials are interrogating 15 members of the U.K. military accused by the Islamic Replublic of violating the country's territorial waters, the goverment in Tehran said. The eight Royal Navy sailors and seven Royal Marines were take captive at ginpoint by Iranian forces in the Persian Gulf on March 23. The British personnel were in Iraqi waters and had just conducted a routine inspection of a merchant ship when their two boars were surrounded and escorted into Iran's waters by Iranian vessels, the U.K. goverment said. When Iran came to talk to the U.N. last saturday about it's nuclear program Britain's United Nations ambassador attempted to speek to the Iran foreign minister, but was physically blocked. "I would have liked to have met him. But his entourage physically blocked me," Sir Emyr Jones Parry stated. The seized Britons were acting with the approval of the Iraqi goverment and were in that country's waters, Iraqi's Foreign Ministrer Hoshyar Zebari said. Zebrari telephoned his Iranian counterpart, Manouchehr Mottaki, late yesterday to ask for their release, the Iraqi ministry said. What do you believe Iran's true intentions are?
1 response

• Sheboygan, Wisconsin
27 Mar 07
Iran has been at war against all of the Coalition nations for years now. This is nothing but an act of war on Iran's part. The only people wondering when the coaltion nations will go to war against Iran are those who think that it isn't a war until the west shoots back.