Have you ever thought of Saying "I Love U' in this way, See the Picture...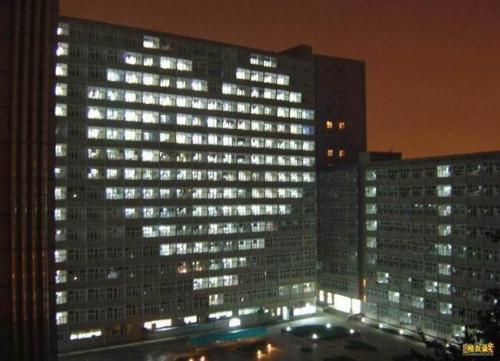 India
March 27, 2007 9:42am CST
Have you ever thought of Saying "I Love U' in this way, See the Picture... Just see how this fellow proposed his love to his girlfriend!!! It was a college hostel building, he gave chocolates to all the girls of the hostel to switch ON or OFF the lights at the particular time. No need to say about the reactions of that lucky girl....
5 responses

• India
30 Mar 07
wow!!! what a beaurifil pic nice n unique way to say I Love you. really a nice picture

• United Kingdom
30 Mar 07
Wow, that is expression and very very thoughtful! He obviously loves her very much and thinks the world of her. I sure she said yes, who wouldn't. As for me doing it, the answer is no, I've never felt that way about someone, and I don't think I ever will. I don't believe in love for myself, but it's good to see this from others!

• Australia
29 Mar 07
Well, it's beautiful. My husband has not done anything like that,. and is never likely too. Have you?

• New York, New York
27 Mar 07
That is such a cute thing to do for someone. Very unique and I know that person will remember this for always!

• Canada
27 Mar 07
I think its always special when someone goes out of their way to show someone they care...yes she is a lucky girl to have been proposed to in this way...because the guy that did this for her obliviously cared about her to do it...and thats the whole point..