Blind date

Philippines
9 responses

• Singapore
13 Apr 07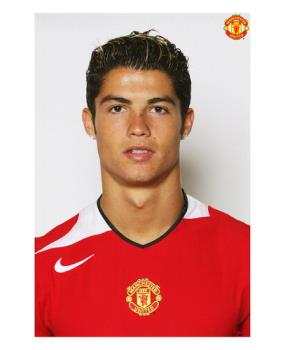 Well.. i went to a blind dates once many years back.. i know the gal from mirc.. she suggested to blind date so i went ahead with it.. she was a very cute gal.. and we can communicate pretty well.. But we lost contact all of a sudden.. and din really manage to find each other until recently.. i find her on friendster and i message her.. this is how we manage to keep in contact..

• Philippines
15 Apr 07
It's a good thing you still both have communication. I never really tried it before cause i don't like going out with guys whom i never seen before. But if ever, i still want to try it. But just once. hehe

• Philippines
7 Apr 07
In my opinion, blind date is a crazy idea. First of all, it's for blinds. LOL. Blind date is simply just for fun I think. You are blindfolded and you're just basing your choice through their voice. But what if your deaf? Hehe! I can't do this kind of stuff. If I want to date a girl, I want to see her first because honestly, appearance really matters to me. She must be cute like the girl who started this discussion. :) - Ron Reyes www.ronreyes.co.nr

• Philippines
13 Apr 07
Haha. Well that's funny. But just a correction, blind dates are not done by blindfolding the girl and the guy. The real concept of blind date is like an eyeball. You're going to date a guy or a girl whom you never seen or you don't know. Well usually it's a set up because i also find it crazy for someone to date a person whom he or she barely know. Same with me, appearance is also a factor in choosing a guy for me but it doesn't mean that a guy is hot or a cutie. As long as that the guy is neat it's enough. =)

• Philippines
5 Apr 07
hi m from the philippines too. maybe we can go out for a date? :)


• Philippines
6 Apr 07
Yeah. It is also another way of looking for someone to love. But with thrill. Why you shouldn't go there? Are you married?

• Philippines
28 Mar 07
ive done blind date already...scary at first but its exciting you gain friends/special someone after all..goodluck

• Philippines
5 Apr 07
I'm really kinda tempted in trying it. Maybe i'll try it when i'm quite ready. I know it's exciting. but i'm really scared that i might date a psycho.

• Philippines
28 Mar 07
Well, I haven't been to a blind date... i always refused when my friends invites me to go out and they have a girl for me for a date... and to tell you, I never been into any dates. For you, it is OK to be scared. It is not that you will not like your date but on how the date will be..

• Philippines
5 Apr 07
Why? You're not interested in meeting other girls that might be the right one for you? If my parents will allow me to go out for a date i would go out as many as i can. But not on blind dates. I really don't like hanging out with people whom i never knew personally or haven't met before.

• India
28 Mar 07
well i do go out with people ive never met before. But i do so only after getting to know them a little better - talk to them on the phone or something a few times before i decide to go out with them. that way i kow they are not psychos or something.

• Philippines
5 Apr 07
Maybe your right. I should always talk to them first to be able to make sure that that person is safe. hehe

• Nigeria
28 Mar 07
It is all a state of mind. May be you always scared of unknown things. You should summon courage to try one. it is fun.

• Philippines
5 Apr 07
Some of my friends usually say it's exciting. But i'm really scared to try it. How can i reject a guy whom i met in a blind date?

•
28 Mar 07
Well I dont either its just a feling inside which makes me uncomfortable going on blind dates.