Can you figure out what this sign says?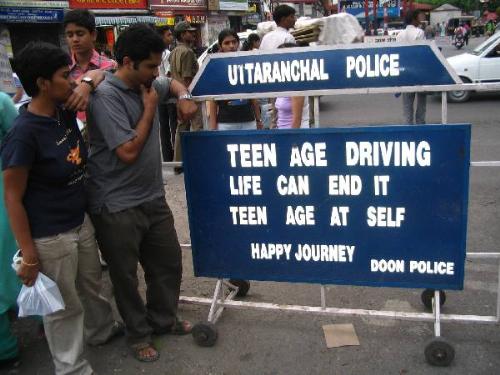 India
March 28, 2007 10:49am CST
I saw this sign in Dehra Dun when i went there with friends! It took me a while to figure out what it means. Can you figure it out??!! I'll let you know the answer if noone can figure it out! You can also see the picture at this link http://www.shareapic.net/content.php?id=1129810&owner=pitstop
1 response

• Ireland
28 Mar 07
I have been trying for a while now to rearrange the words to make sense but the 'self' keeps getting in the way. I even serached for the result on the internet but I came up with a blank. I will forward it to my family members to see what they can make of it and if they can't tell me, then I am afraid you will have to let me know the answer as I give up.