Name 5 things inside your closet..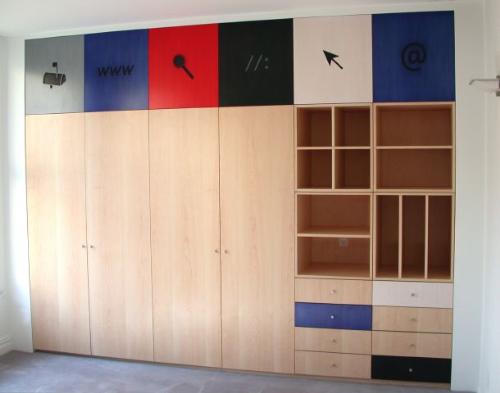 Philippines
8 responses

• United States
29 Mar 07
1. Broken electronic gear 2. Too many shoes 3. Massage table (folded up) 4. Ties 5. Skeletons


• United States
29 Mar 07
I have a bookshelf in my closet and it has some books on it, some photos, letters and papers. There's clothes in there, shoes, jackets. On the top there are several small curio shelves that I haven't hung up yet. There's about 4 bags of toys in there that I need to go through and get rid of. Oh and my sewing machine is in there too. I think there's even more stuff than that in there too but I can't get to it because I have some stuff stacked in front of the door! It's kind of messy in my room, boo hoo.


• Philippines
29 Mar 07
Let's see what's inside my closet: clothes, caps, belts, ties, letters, and snorkels. I just keep my snorkels inside my closet so that no unwanted being can touch it. :p