If you are struggling with freelance web design....

United States
March 28, 2007 8:29pm CST
Or other freelance issues that involve websites and marketing, I found a board that has a few tips and people you can discuss things with. Take a look around http://www.freelancegossip.com They have a few people who might give you a little heads-up on some issues regarding adsense, adwords, flash scripts, and a few other items.
3 responses

• United States
29 Mar 07
Thank you for the site. It does look very helpful, especially for me personally. I just can't seem to get the hang of getting my website looking and acting right. I added it to my favorites. Thanks again. Happy posting.

• Philippines
3 Apr 07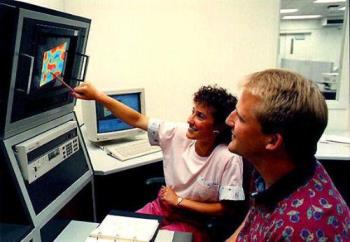 Oh yeah? Wow what a coincidence? Coz i am looking for some help for my site to improve and now i think i found an answer for my question. Thanks for sharing that site with us here. I'll surely give that site a check now. Have a nice day ahead from Francis.

• United States
29 Mar 07
I went to the link you provided and registered using your name as referrer.I am interested becasue I am trying to set up a website for the salon spa where I work and having never done so, need alot ofhelp I think. This looks like it may be a good site for critique and feedback. Any other information you can share with me on this is welcome.