our EYES are the WINDOWS or our SOUL??? do you believe this???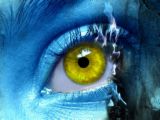 Philippines
March 29, 2007 2:34am CST
Our eyes are deemed precious and glazing with ones inner feelings. Some say that you can the real emotion on the eyes of a person. It says it all. Having a pair of eyes is really a great advantage. Do you believe this?
3 responses

• India
29 Mar 07
yes ones eyes says it allll.the eyes are one factor that betray all ur emotions if u cant control them.....thay are also very sensitive as they express ones true inner feelings and love and haterd and jealousy.......ys i believe that eyes r our soul ....

• Philippines
29 Mar 07
Our eyes reflect what and who we are, it cant fake what we feel and how we feel.. It shows what we really feel..