Beware of spammers on MyLot

Australia
March 29, 2007 3:50pm CST
I have seen several people on Mylot that have the following, a MyLot score of less than 100, yet they have 500 to 1000 friends, most or most of their posts relate to making money and online get rich schemes. Beware folks, I strongly suspect that these individuals have NO intent of being your friend and responding or interacting with you. You may also be the recipient of an inbox full of spam emails or other unwanted junk. I reject instantly anyone sending a friend request that fits the above description. If you have never answered one of my posts, or I have never answered any of yours, WHY are your asking to be my friend?
4 responses

• United States
30 Mar 07
I really don't understand why they are getting away with going against the MyLot rules and why their discussions are not being deleted. The newcomers must not read the guidelines that members are not allowed to put links in their questions or ask for referrals unless the links are in the responses. I don't want to be the mylot police and get into that because I can't spend time telling each and every one what they're not supposed to do. I mean, who am I to tell anyone what to do. It seems like it would take forever, so I just hope they find out about abiding by the rules somehow. As far as friends, I'll be a friend to whoever asks me, but I'm not gonna fall for the referral link trick. LOL

• United States
30 Mar 07
Hello VKXY62..... Report them......posting links to sites that are competing with mylot are against mylots policies. One reason for asking someone to add you to their friends list is to connect with people with similar interests, such as stamp collecting or photography. Even so, I would check their profile and discussions before deciding. Tom

• Australia
30 Mar 07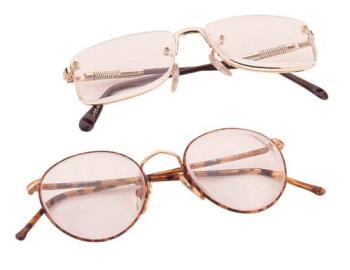 Although I've never experienced this, I can see what you mean. I'm very happy with my 30 odd friends, and have no intention af becoming a friend of someone with too many already. Everyone should ask tha question you pose before acepting a new friend.

• United States
29 Mar 07
Yes, I will add my 2 cents to yours and say that I have gotten similar friend requests. I too, reject them. I wonder how they even get my user name as they usually have not responded to any threads which I have or even threads I started.