My weather page on mylot is in Celsius.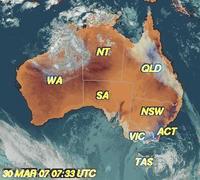 United States
March 30, 2007 4:03am CST
i don't do Celsius very well. I am from the US and we use degrees Fahrenheit. So, why is my weather page in Celsius? So I had to go find a way to convert it. I found a page that said. Multiply the Celsius number by 9, then divide by 5. Then add 32 and thats the Fahrenheit number. It seems to work pretty well. But still . Really why should I have to do that.?? They should have it all set up for people in the US. I realize that we are the only country using it but still... What are your thoughts? Would you have tried to find a way to convert or just tried to figure it out for your self?
No responses