Akon

Italy
March 30, 2007 4:55am CST
A friend of mine likes Akon. I don't know him but she says he is very good-looking and she'd like to have a car travel with him on his Lamborghini... Who is Akon? Is he a good singer?
3 responses

• Italy
30 Mar 07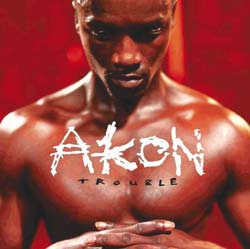 Akon I dont like rap sorry, but he is:Aliaune Damala Bouga Time Puru Nacka Lu Lu Lu Badara Akon Thiam best know whith a nik Akon born(Dakar, 14 ottobre 1981) he's a rapper and singer senegales. BYR MYRY sen he's photo........ IF YOU TELL THAT THIS AKON EHEHEHEH:)

• Philippines
30 Mar 07
akon is one of the famouse singer today, his genre was rap but it is good. I am not a big fan of rap but with akon, i buy his album last week and it is very nice. specialy smack that and the sweet escape which is number one on the billboard right now (although sweet escape is not included in his album, it is included in gwens album)

• India
21 Jul 07
Of course now don't tell me you don't know about him. He is the best rising rapper and good singer too.